Hideo Kojima on why his games all carry 'A Hideo Kojima Game' on the cover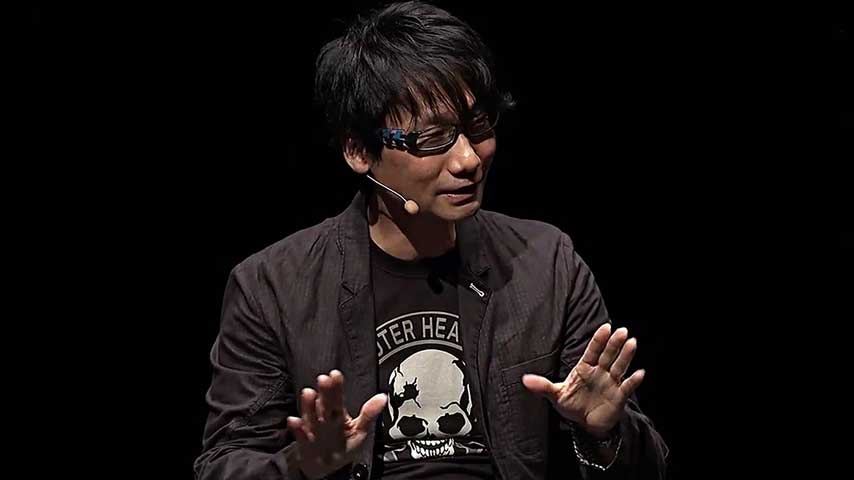 Legendary designer Hideo Kojima has, possibly for the first time ever, attempted to explain why all his games carry the tagline "A Hideo Kojima Game."
The obvious answer is because Hideo Kojima directed them, but this isn't something you ever see in video games. Despite major involvement of key creative figures in plenty of games, big and small, you rarely see the lead director or designer on the cover.
Last weekend, Kojima took to Twitter to explain why he decided to attach his name to every game he makes in the first place, even as complex as today's games can be. According to Kojima, it all comes down to how involved he is in the development process.
"33 years ago in game industry, the game dev team was formed [by] only 5-6 [people]," said Kojima.
"Creating the concept ideas, writing the story & specs, drawing the map on the graph paper, helping dot draw, inputting the data directly, managing the flag, constructing simplified language by logic, compressing binary number image, conducting all the directions and even writing the manual script," he wrote.
"And then I had to do business management, producing, & promoting. Even when the team got bigger and the task was subdivided my way of making game didn't change, an indies style."
"I get involved myself with the game creation from upstream to downstream. That's 'A Hideo Kojima Game.'"
Hideo Kojima's next game, Death Stranding, will be his first after going indie and splitting from Konami. It, too, will carry 'A Hideo Kojima Game' on its cover, and it launches November 8.