Here's everything that the Switch version of FIFA 18 is missing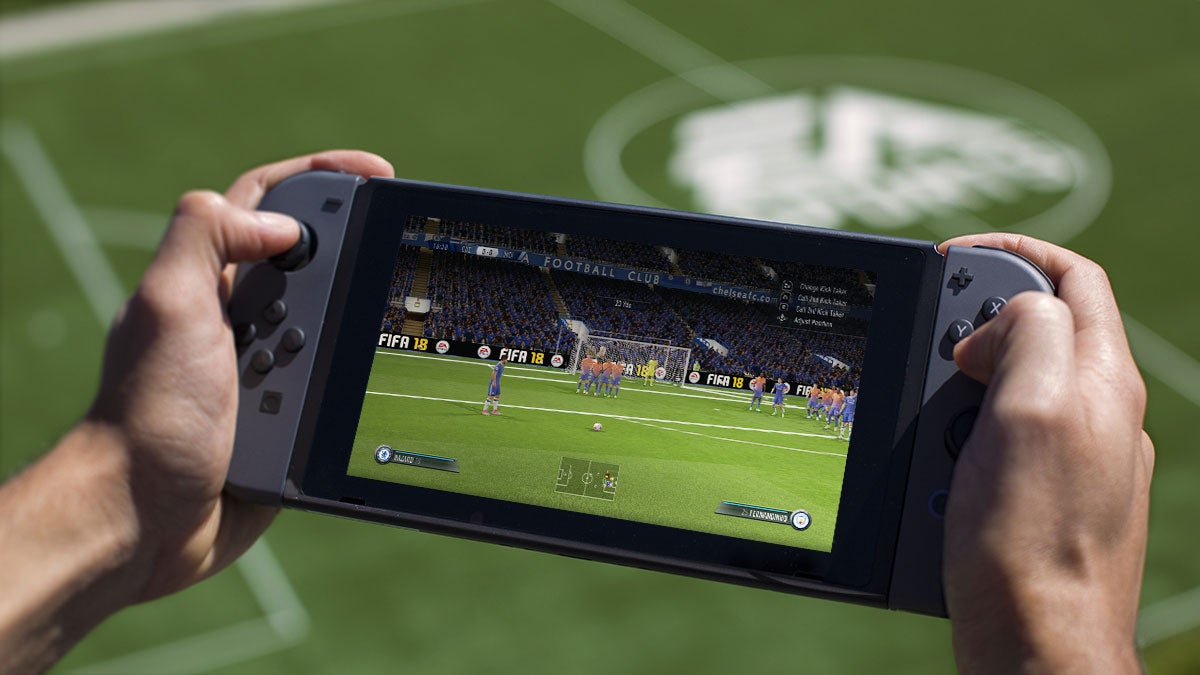 If you're looking to pick up the latest version of FIFA on Nintendo's new console, you might want to know which modes and features it's missing.
We've known for a while now that FIFA 18 on Switch would not feature the excellent story mode that the Xbox One, PS4, and PC versions have, because that mode is powered by EA's Frostbite engine. This iteration of FIFA on Switch is being positioned as the best handheld version ever rather than as a game on par with the other home console experience; it still features Ultimate Team, which is a first for handheld FIFA.
Now, thanks to the excellent folks at USGamer, we know what else is missing from the Switch version of FIFA 18. The short version - it's pretty good, but there are some odd omissions.
First up, the presentation is reportedly not as strong in this one. That's not a huge deal, perhaps, but it means that crowd chants and celebrations aren't as exciting and the menus don't look quite as good.
A few things have been changed in the major modes too. Squad Battles and Weekend League, both modes within Ultimate Team in the other iterations of FIFA 18, are gone. This is a shame, as both modes fleshed out the Ultimate Team experience quite a bit. Transfer negotiations and release clauses are no longer part of the career mode, and perhaps most confusingly some formations are no longer possible in this version, meaning that you have fewer strategic options.
Basically, it sounds like FIFA 18 on Switch is aiming to be a lighter experience than the other versions - but it's still, probably, the best handheld version of FIFA ever.
If you're looking for some advice and help with FIFA 18, you can check out our FIFA Ultimate Team guide, and also a whole page of tips for earning FIFA Coins without paying real money for them.
FIFA 18 has reviewed fairly well on PS4, but we'll have to wait and see how it fares once the Nintendo-focused outlets have spent more time with it. It's the first EA game on Nintendo's new console, although if it does well we may see more.
FIFA 18 is out now on not just the Switch and current consoles, but the Xbox 360 and PS3 too (although those versions also lack The Journey, the second installment in FIFA's story mode).