Here's a look at how Dragon Quest Builders runs on Nintendo Switch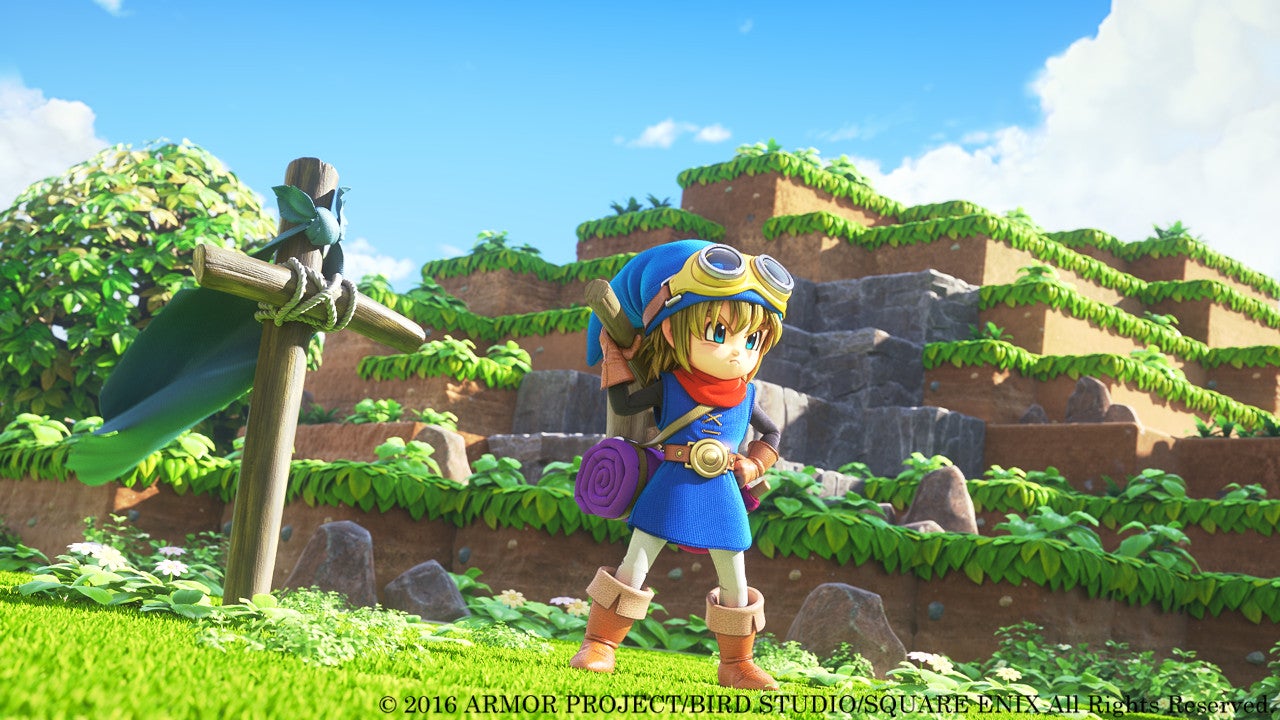 Square Enix's spin-off building game hits Switch next month - so here's a look at how it performs.
Dragon Quest Builders is far more than a simple Minecraft knock-off - instead, it rather does a remarkable job of combining the classic RPG tropes and systems that Dragon Quest is famous for founding with building and crafting that's in the style of Minecraft but also feels significantly different.
For my money it was one of the best and most underrated games of 2016, and it's great to see it getting a port to the Switch with what looks like some pretty decent performance. Here's our video, which is 15 minutes of footage cut from the first half an hour or so of gameplay:
In performance terms, the game appears to run at 720p in both portable and docked modes. The footage above is docked, but the game arguably looks at its best in portable handheld mode - the 720p resolution holds up better there, and the game seems to run with an unlocked frame rate, shooting for 60fps and sometimes getting there with uneven but decent performance.
In docked mode the frame rate seems a little more steady but the 720p resolution doesn't look so hot when you begin blowing it up to larger screens - neither does the texture work. Still, this is an impressive port all the same, as games that use voxels are notoriously taxing on hardware.
Dragon Quest Builders is out for the Switch in February. We'll revisit it for further impressions closer to launch.