Hello! I'm the new editor of this website
Remember when they recast Greg in Crazy Ex-Girlfriend?
No? You didn't watch it? You haven't even heard of it? You think it sounds a bit rubbish? I mean, it's a musical, but it's super entertaining for at least the first two seasons, and then becomes simply good until it finishes, but that's not the point. It was a tough time. Old Greg felt perfect for the role, and New Greg felt like an imposter. But then I grew to like New Greg, his superior singing voice and his more boyish looks. I'm New Greg. Unfortunately I can't sing and I look about 10 years older than I am, but I love video games and I think VG247 occupies a really interesting space in games media. The next era for the site is a hugely exciting time and I'm privileged to be leading the team through it.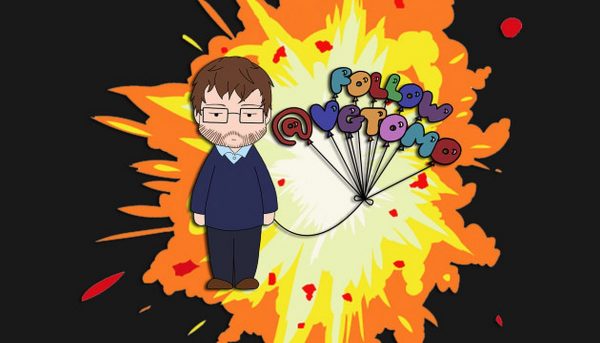 VG247 is a site that doesn't pull its punches, and this will continue. The team is knowledgeable and passionate about video games, and those views will be starting points for discussions on the things that really matter to you. With the arrival of the PS5 and Xbox Series X/S the industry is in peak hype mode, and you can trust us to say things how they are, without any sugar coating. I hope this will be dominated by a genuine sense of joy (contrary to what some people say online, video game journos and critics do this job out of a love of games, not because they will be offered to try out ten gaming headsets a month), but if things aren't as promised or fall way below the expected standard, it's our job to say so.
Over the next year I also hope you'll get to know the whole team a bit better. We're currently looking for a new video producer to work closely with us, and all being well this will enable us to connect with you more naturally. We're all normal people who want to talk about what's going on in the world of video games, and given the state of the world at the moment it's great to have a hobby that's so easy to lose yourself in. This site is only a success if you want to engage with us.
Please believe me when I say that VG247 is in good hands - they were on the front cover of the 1991 Butlins holiday catalogue. I'm pretty sure few other websites can offer that kind of claim.
Some bullet points about me:
I am the more successful twin.
Yes, I do have a twin, not just an alt that I use to pretend I have a twin, which is genuinely what some people thought.
PGR 2 is the best game ever made, closely followed by PGR 4.
A former colleague said I am the "most optimistic person" he knows.
I don't laugh much out loud (lol), but I do find things funny. Honest.
After multiple attempts to understand the "game" part of Minecraft, I still don't get it.
God of War was the best game of 2018.
I use my Xbox more than my PS4, but I tend to prefer Sony's game output over Microsoft's.
I am legitimately friends with famous YouTuber, Chris Bratt.
I read about video games all the time.
I don't really get JRPGs.
My biological father is a lion tamer.
Crazy Ex-Girlfriend is on Netflix in the UK, by the way. I was going to include details on how to watch it in other territories, but I got sidetracked by another delivery of swag.