Hearthstone's new $10 Heroic Tavern Brawl doesn't seem like a very good deal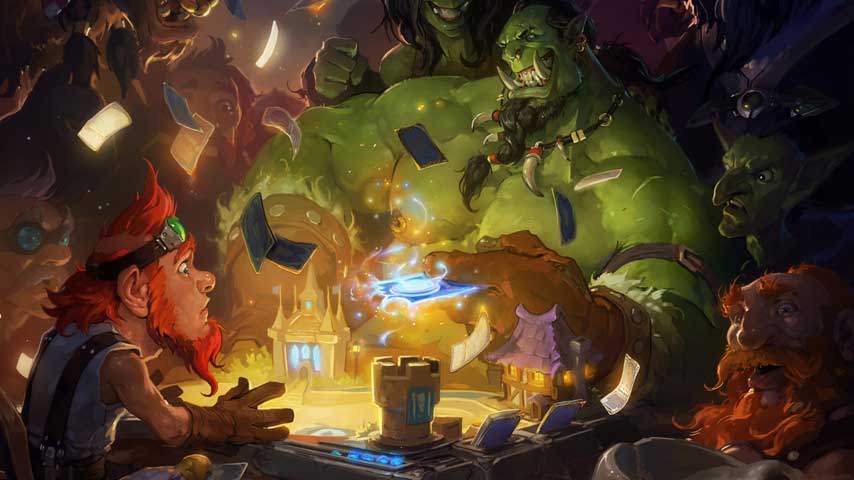 Hearthstone has a new paid mode that sounds a little bit like gambling against stacked odds.
Hearthstone will soon play host to a new event called Heroic Tavern Brawl, which will run for one week but has not yet been dated.
Heroic Tavern Brawl costs 1,000 gold or USD $10 to enter, which grants Hearthstone players a "limited amount of completed runs" over the course of the week. It's not clear whether players can buy a second entry card once they've completed their set of runs. A full run consists of three losses or 12 wins, whichever comes first.
The mode functions something like Arena, in that you'll be pitted against other players, but at the start of a Heroic Tavern Brawl run, players need to lock down a single deck from their existing cards, and will not be able to make changes to it.
If you manage to reach 12 wins you'll receive 50 packs, Gold, Arcane Dust and three golden Legendaries. An accompanying image suggests the Gold prize is about 1,105 and the Arcane Dust prize is 1095, but that might just be one example.
Blizzard said the new mode is aimed at "the extremely competitive and experienced Hearthstone player" who is "looking for a high risk, high reward experience".
That's certainly one way to put it, but until Blizzard says more about what prizes are available at fewer wins, it doesn't seem like a very good investment. The nature of Hearthstone's meta is such that there isn't a single deck you can count on to counter whatever you're matchmade against. No matter how good you are at Hearthstone, you'd have to be very, very lucky to only meet decks you're equipped for over the course of 12 to 15 matches.
Hearthstone players are used to relying on luck, of course - card battlers are built on RNG. But when you've put $10 on the line and results arguably boil down to chance - well. It starts to look a lot like gambling, doesn't it?
As a free-to-play game Hearthstone likely has its share of whales who will pour money into this mode for a chance at glory. I recommend thinking well on whether you want to be the plankton in this situation.