Hearthstone on the original Game Boy looks tasty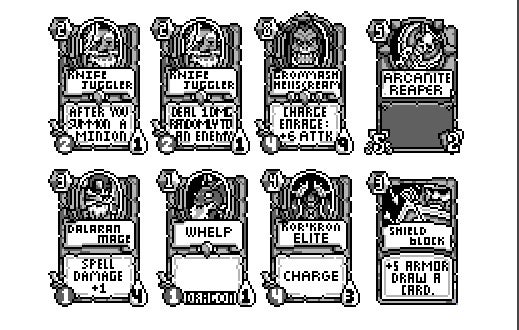 Gameboydemakes has reimagined Blizzard's Hearthstone for the original Game Boy and it looks very pretty indeed.

Check out the gifs in action or just marvel over the detail in the static screens.
Sometimes we miss the Game Boy. What a beauty it was.
Shout out to gameboydemakes.