Hearthstone: Journey to Un'Goro is the game's next expansion, out in April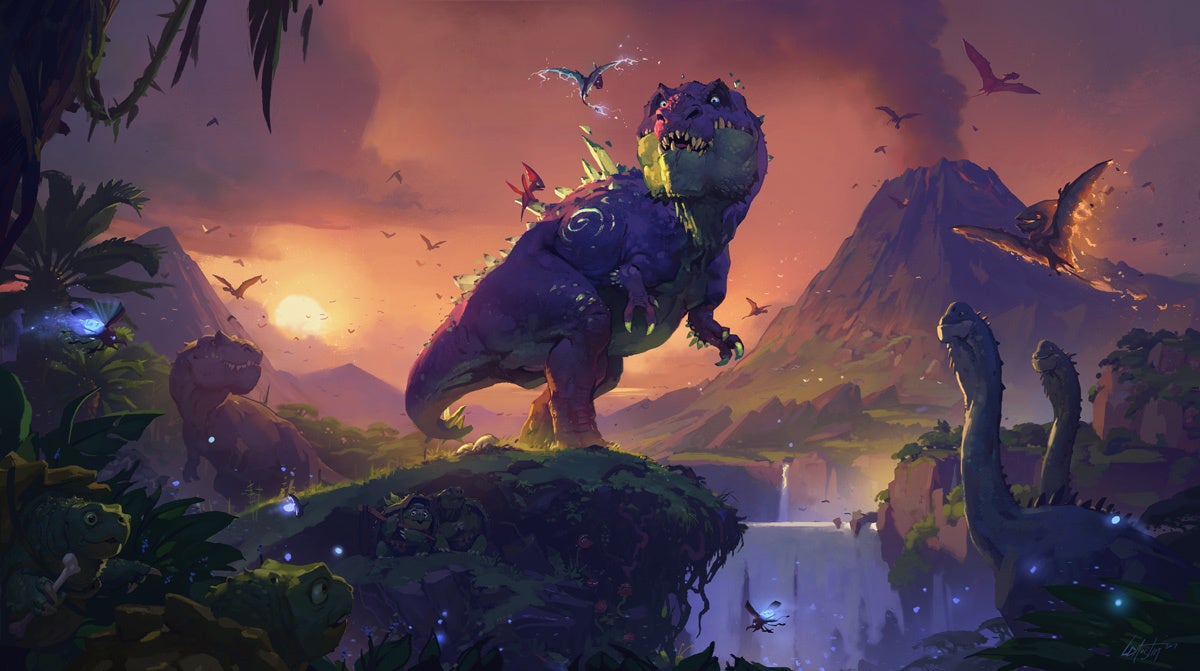 The next Hearthstone expansion has been announced, and it's called Journey to Un'Goro.
Blizzard has announced the name of the first Hearthstone expansion to release this year. The expansion is titled Journey to Un'Goro, a name very similar to the one from that leak earlier this month.
Journey to Un'Goro brings 135 new cards, and is due for release in April for Android, iOS, and PC. Journey to Un'Goro card packs can either be purchased using in-game gold or real money. You can also win the card packs by playing in the Arena.
Card pack prices are the same as the previous expansions. From tomorrow, February 28, until Journey to Un'Goro's release, you'll be able to pre-purchase a special 50-pack bundle, priced $50. You can only buy one of these per account, but it'll be available on all platforms.
If you do pre-purchase, you'll be given a "unique, themed" card pack. A specific release date has not yet been set. Watch the video above where production director Jason Chayes and game director Ben Brode reveal more details about Journey to Un'Goro.