UPDATE: 'Men only' eSports rule overturned after Blizzard & Finnish league step in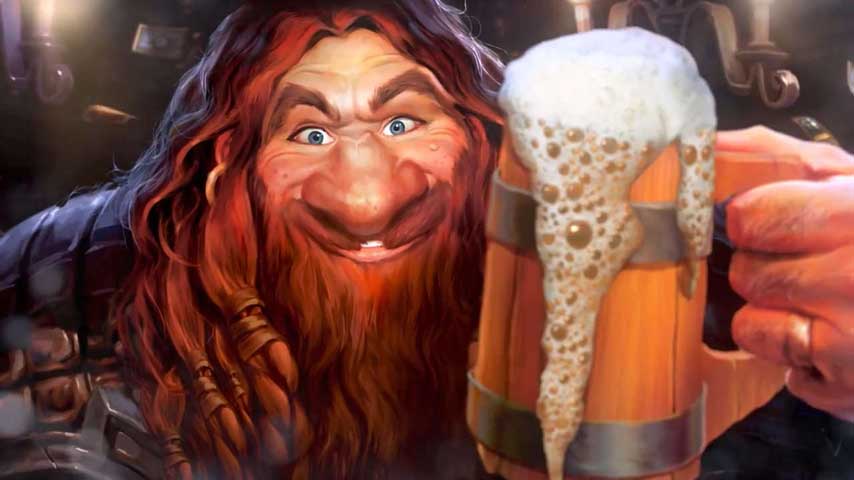 Hearthstone: Heroes of Warcraft was set to appear at the Finnish qualifiers for this year's International E-sports Federation. However, the tournament's South Korean organisers deemed that females were not eligible to participate, prompting action from Blizzard and the Finland team. The rule has now been overturned.
UPDATE:
Speaking with Eurogamer, general manager of international relations at the IeSF Alex Lim discussed the rationale behind segregating gender at the group's tournaments.
He told the site that the decision was made to help the IeSF's chances of joining the international sports society and to try and get eSports into the Olympic Games. The group specifically had its eye on the 4th Asian Indoor Martial Arts Games. Actively promoting women - it seems - was a pre-requisite for the group securing Sport Accord membership.
Lim explained, "From the tradition sports scene, men were dominating, and international sports society decided to install women division to increase the involvement of women in more easy and efficient way.
"Of course in traditional sports there has been the physiological difference between genders that make it necessary to separate the genders in sports. However, it was hard to apply to eSports since there has not been any evidence that can be applied to eSports. Though some says there is no physiological factor which may affect the performance of men and women, there are others who believe that dynamic visual acuity and precise control may differ by the gender, which may affect the performance.
"It is the third year testing women promotion events, and we truly believe that has grown the women player pool in competitive events. IeSF hopes that both men and women will continue to enjoy and compete in eSports and eSports can be a unique sport that men and women can both compete at an equal level."
Lim apologised on behalf of the IeSF for its initial decision and admitted that mistakes do happen, and promised that the firm will learn from them moving forward.
ORIGINAL STORY:
Yesterday, we reported on the revelation that the IeSF had segregated entry to the Assembly Summer 2014 qualifier in Finland into the following divisions:
Male Competition: Dota 2, Starcraft 2, Hearthstone, Ultra Street Fighter IV
Female Competition: Starcraft 2, Tekken Tag Tournament 2
This prompted questions surrounding why the IeSF was splitting players by gender, and why Hearthstone, Ultra Street Fighter 4 and Dota 2 didn't have female equivalents.
At the time, an IeSF statement read, "The decision to divide male and female competitions was made in accordance with international sports authorities, as part of our effort to promote e-Sports as a legitimate sports."
However, VentureBeat reports that the Finnish eSports Federation vowed to lobby the IeSF to have the division overturned, and last night, the IeSF posted a new statement that read, "The IESF has listened to the gaming community and has carefully considered their opinions. Upon hearing these concerns, the IESF convoked an emergency session of the IeSF Board to respond."
As a result of those discussions, all IeSF events will now have 'open for all' categories, which are the male-only events listed above, meaning that female gamers can now apply to compete in Hearthstone, Dota 2 and Ultra Street Fighter 4 against male players. The female-only events will remain.
On why the female events will remain as they are, the IeSF added, "The IeSF Board addressed its reason for maintaining events for women, citing the importance of providing female gamers with ample opportunities to compete in e-Sports—currently a male-dominated industry. Female gamers make up half of the world's gaming population, but only a small percentage of e-Sports competitors are women.
"The IeSF's female-only competitions aim to bring more diversity to competitive play by improving the representation of women at these events. Without efforts to improve representation, e-Sports can't achieve true gender equality."
Blizzard also contacted to IeSF to gain clarity on the situation and told VentureBeat, "One of our goals with e-sports is to ensure that there's a vibrant and also inclusive community around our games
"We do not allow the use of our games in tournaments that do not support this, and are working with our partners to ensure they share the same goal."
What do you think of the decision?