Sega is releasing a new game starring Hatsune Miku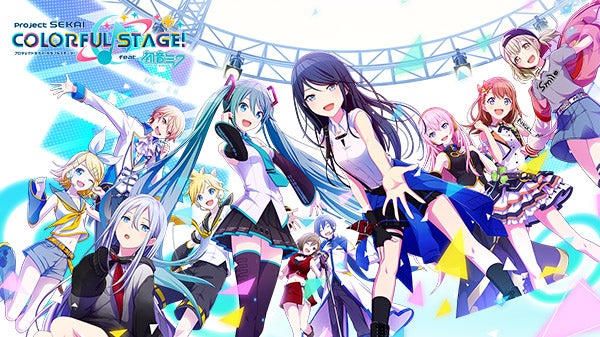 Sega is launching a mobile rhythm game starring Hatsune Miku in Japan on September 30.

The news comes from Player Powers, where a report on the the game was recently published. It's called Project Sekai and it's a rhythm game being developed collaboratively by a variety of studios, including Craft Egg, which is known for the popular Bang Dream series.
Set in Shibuya, Tokyo, the game sees its protagonist - Hoshino Ichika - encounter virtual musician Hatsune Miku on a television while wandering the streets. After making her way home, she discovers a new song on her phone - when she attempts to play it, she is transported to an ethereal realm called Sekai, where Miku asks her if she'd like to perform a tune together.
Ichika can travel to a variety of these worlds, all of which are home to different Virtual Singers in the same vein as Hatsune Miku. Each world is visited by playing a different Untitled song, which is the medium through which this weird kind of teleportation actually occurs.
You can check out a clip of the game in action in the video embedded below.
This isn't the first game to come out starring Hatsune Miku. Back in 2014, it was announced that Hatsune Miku: Project Mirai 2 was finally getting a release date in the West, while Hatsune Miku: Project Diva X came to Europe two years later.
As it stands, however, there is no Western release date for Project Sekai.
While you're here, be sure to check out the story about the guy who spent over £13k to marry Hatsune Miku - who, if you don't already know, is a Vocaloid software voicebank created by Crypton Future Media. It's essentially similar to the plot of Her, the 2013 Spike Jonze film that sees Joaquin Phoenix fall in love with an AI voiced by Scarlett Johansson.