Hatred mysteriously returns to Steam Greenlight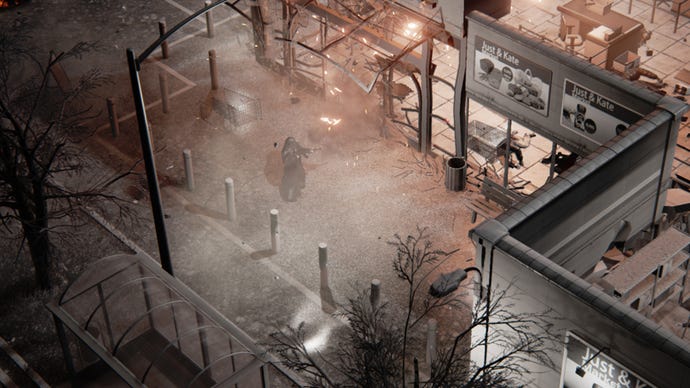 Controversial top-down shooter Hatred has popped back up on Steam, just one day after Valve removed it.
Hatred was pulled from Steam Greenlight by Valve yesterday, but is now fully reinstated on the service.
There's nothing on the page to indicate why it was returned to the service, nor any acknowledgement of its temporary absence (besides the legion of disturbing comments from those wanking themselves into a coma over their "victory".)
Developer Destructive Creations seems to have been taken off guard and is yet to respond officially to the reinstatement.
"DAFUQ it's about 3am in Poland I'm in bed I have no idea what's going on, will investigate it," one staffer said on the Destructive Creations forum [login required].
"You won't believe but I know nothing. They didn't text me about it. Maybe they sent something only to our CEO, I'll know tomorrow," he added.
Hatred's removal from Greenlight sparked a great deal of discussion, with criticism aimed at Valve's apparently inconsistent (Postal, anyone?) and very definitely poorly communicated content standards. Just a reminder, though, that any store's decision not to sell a particular object isn't censorship - although Steam's lockdown on the PC market certainly bears examination.
All this fuss over a dull little shooter with incredibly cynical marketing!