Harry Potter RPG leak details combat, hub world, Nemesis system-inspired rivals, romance and more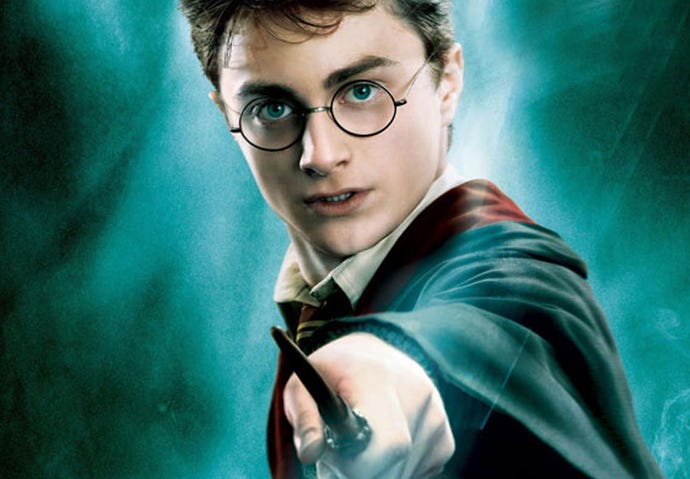 Speculation about the mysterious Harry Potter RPG has sprung back to life thanks to a new leak.
Things have been very quiet on the Harry Potter RPG front for a while. The game, which has yet to be officially announced, is said to have been in development at Disney Infinity maker Avalanche Software since 2017.
A new Reddit post from someone who purports to be working with publisher Warner Bros. on promotional materials has spilled the beans on a number of the game's core components. We have not independently verified these claims, so best taken them with a grain of salt.
For starters, the post claims the game won't even have Harry Potter in the title, and will instead be called Hogwarts: A Dark Legacy. As the name suggests, you'll be playing as a Hogwarts student "all the way until graduation." You get to pick the gender of your character, customise them, as well as choose whether they're pure blood, muggle or half blood.
Interestingly, the game will deal with mature themes, which the leaker says could push it towards an M rating, or T at the lowest. Romance subplots are seemingly part of the reason, as you'll be able to marry love interests.
Chronologically, the game takes place after the events of the book, so you won't be facing Voldemort, rather a former Death Eater leading a cast of smaller villains. The setting will allow for some cameos, however, according to the leaker. The world has a hub-based structure, and each major area is said to contain its own NPCs, quests and the like. Hogwarts, Hogsmead, and The Ministry are three of the four included.
As with any RPG, Dark Legacy will also have a skill tree that you will climb through over the course of the game. It is said to have five branches, with some skills locked behind Good points and others Evil, but the leaker notes that you won't be able to learn any forbidden spells.
Combat is described as fluid, seemingly reliant on tactics and proper management of energy. You'll be pitted against creatures from the Harry Potter universe, as well as other rival wizards. Rivals are a big component, according to the post, and they're generated by a Shadow of Mordor-style Nemesis system. Each playthrough players will have one unique rival, who can be "beaten, killed or made an ally based on decisions you make in the game."
The seemingly content-filled adventure will include a few bonus modes. Quidditch was specifically mentioned, alongside an in-universe card game said to be on the level of The Witcher 3's Gwent.
As for an official reveal, the post suggests that it'll happen before August, with release currently targeting June 2021. This makes sense, as publisher Warner Bros. was planning on hosting its first E3 this year before the world's current disasters.