Harmonix's DropMix rhythm board game discounted by $30 this week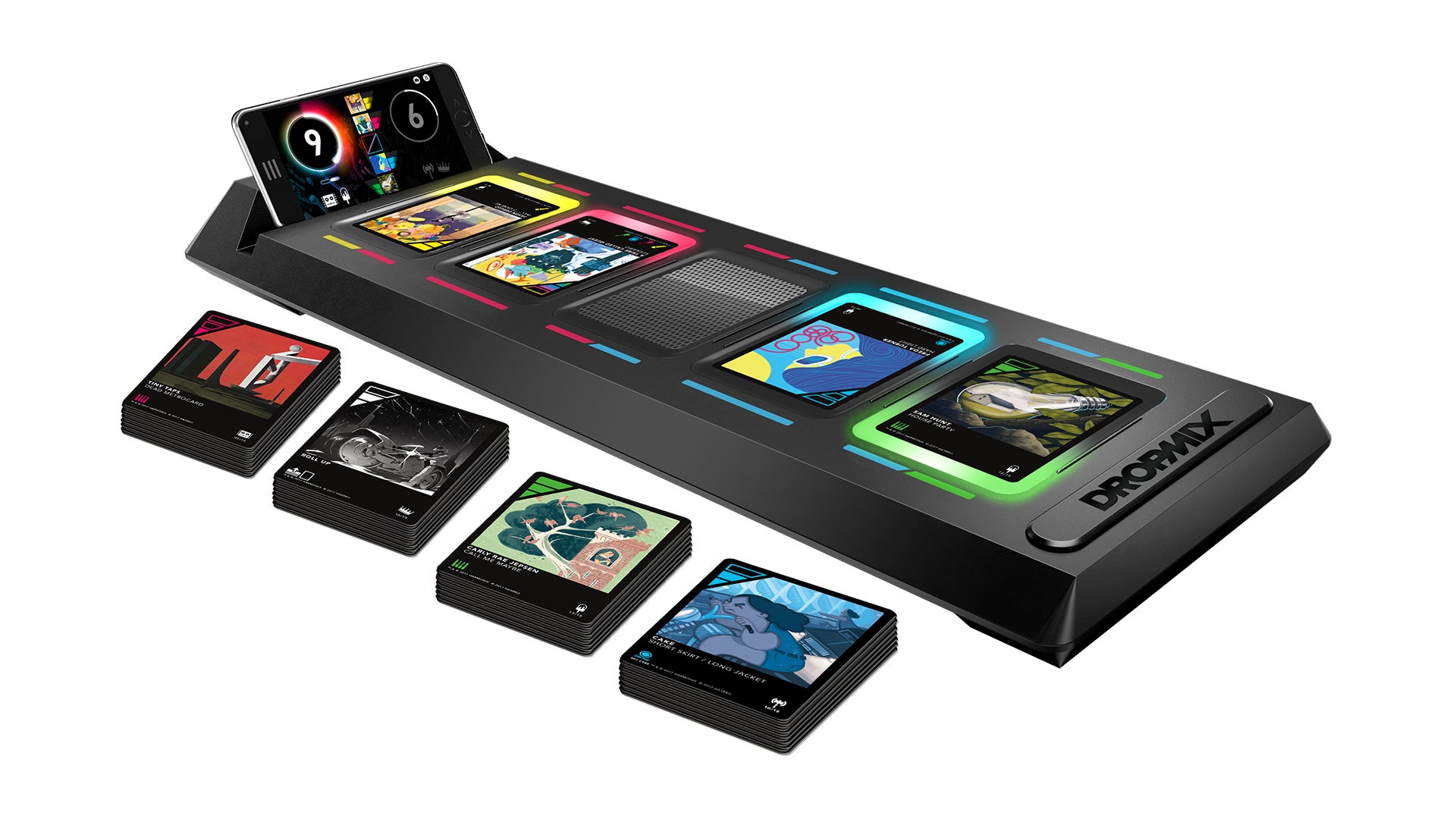 Harmonix, creators of both Guitar Hero and Rock Band, brought out a brand new rhythm game earlier this year, and now you can get it with $30 off.
DropMix is a unique game, a mixture of board games, rhythm games, collectable card games and smartphone games that lets players lay down cards in order to create music. Each player (either 1v1 or 2v2), plays cards for drums, bass, guitar and vocals in an effort to combine and create the highest scoring hit song possible.
Each card is built from samples of various world-famous hit songs from history, featuring everyone from Ed Sheeran to Run-DMC, Disturbed to Bruno Mars.
If any of this sounds intriguing or you've been wanting to try out DropMix for a while, you can head over to Barnes and Noble's website right now and get $30 off the cost of the game, bringing the total cost down to $69.96 when you enter the code FRIENDSFAM17 during checkout. Jam away.
DropMix for $69.96 using code FRIENDSFAM17 from Barnes and Noble