Hard Corps: Uprising announced as a "spiritual sequel" to Contra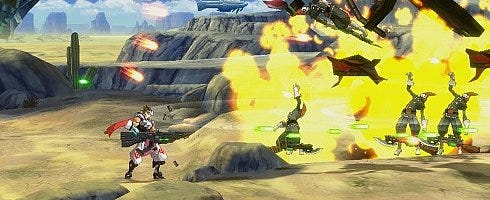 Konami, along with Arc System Works are to release Hard Corps: Uprising, which is being called a "spiritual sequel" to Contra: Hard Corps.
The game is slated to be released on PSN and XBLA and contains the stuff you loved about the original: sidescrolling, spread beams, alien infestations and hopefully a lot more than than.
IGN's got a preview of it up, and you should really check out what it had to say on it.
It's slated for release this winter, and more on the game is promised at E3.
Via Kotaku.
Thanks, Mington.