Halo 5 Cartographer's Gift maps set on Andesia, Forge items include a whale and pig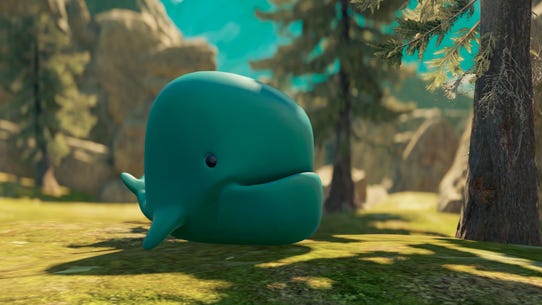 Along with advanced controller settings and Forge, the Halo 5: Guardians update – Cartographer's Gift also contains new maps, skins, REQs and armor. 343 Industries provided a quick look at what to expect when the update drops next week.
343 said a couple of the new armors are fully upgraded GEN2 Mjolnir sets based on the MARK IV and the RAIJIN.
Two new maps are being made available for Arena and Warzone modes, and both battlegrounds take place in the human colony of Andesia. Theey are called Overgrowth and Battle of Noctus.
Coming to Forge are Timmy the Whale and Olive the Pig, just two of the over 1,700 objects which will be made available. We're not sure how they can be used, because we're not up on our Halo lore, but the backstory provided for each is rather amusing.
You can find out more on the maps and armor listed above through Halo Waypoint.
If you missed the Halo 5: Guardians infographic posted on Wednesday featuring a look at the contents of the Cartographer's Gift update, it's below.