Half-Life: Alyx ending explained - does it tie into the rest of the series?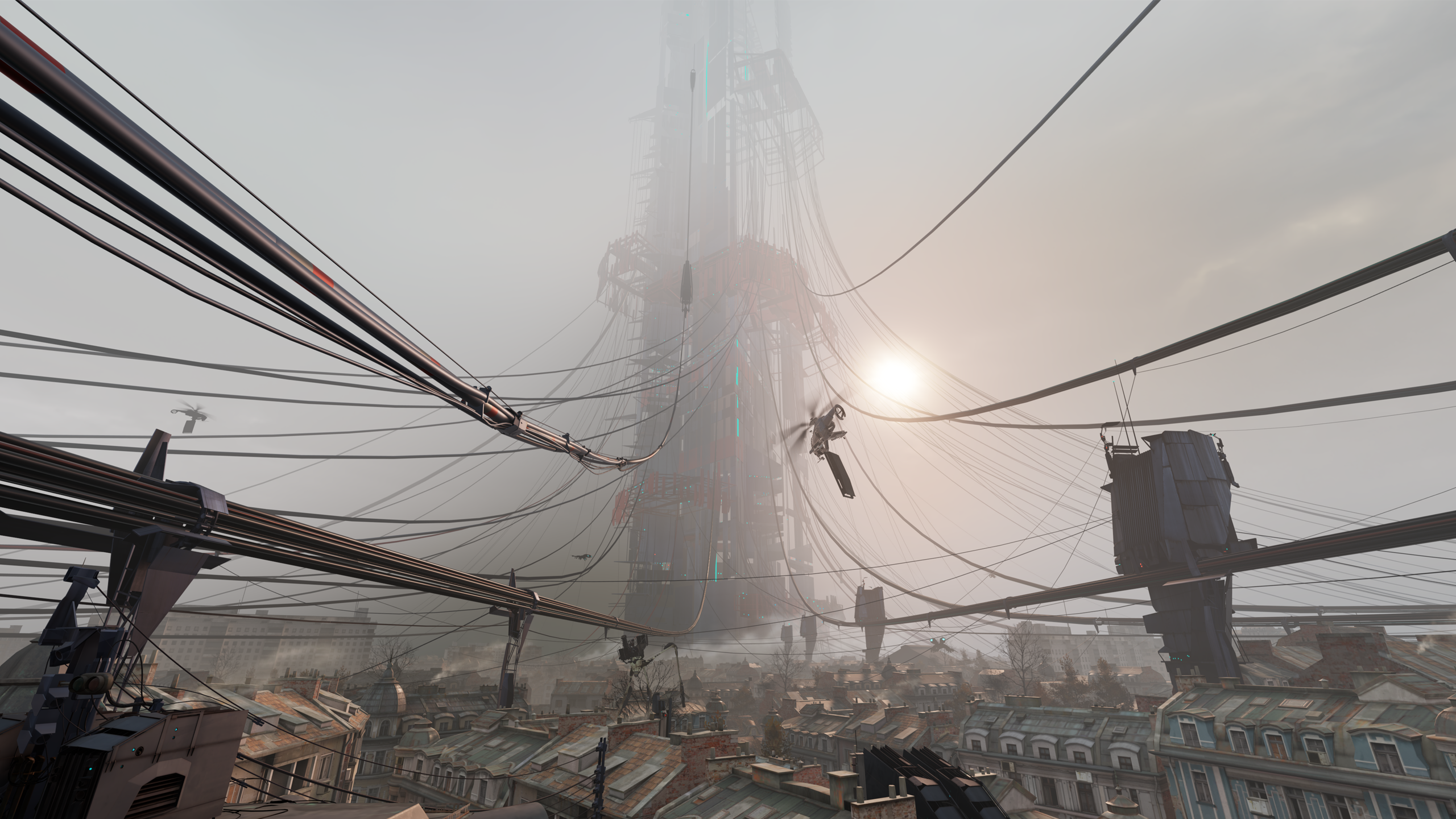 Usually we wouldn't straight up post the ending to a game the day after it comes out, but Half-Life: Alyx isn't any ordinary game - you need an extraordinary set up to play it.
Not only do you need an expensive VR headset, but you need a PC powerful enough to run one. Not everyone can do that, and certainly a large portion of Half-Life fans will be locked out. We're posting this for them - those people who can't experience it first-hand, so they can keep up with the story they're invested in.
If you don't want it spoiled, why did you click an article that's called "Half-Life: Alyx ending explained"? Shut the tab now - this is your last chance. Maybe you just need to read our Half-Life: Alyx review, or catch up on what other critics think of the game.
For everyone else, here's the ending:
Half-Life: Alyx ending
Half-Life: Alyx might be a prequel, but its ending suggests the events of the game will have a profound effect on Half-Life 3, should Valve ever decide to make it.
You spend Alyx playing in the role of Alyx Vance as she makes her way towards what they assume is a secret combine weapon. The combine, an alien race that took over Earth in seven short hours, have suspended it above the city in a structure of some kind.
As you close in on it, it becomes clear that this is no weapon - it's a prison. They assume for Gordon Freeman, the protagonist of the original games who's been in stasis for 20 years. When you reach it, you realise it's for the G-Man, an interdimensional being who meddles in the lives of ordinary people to some mysterious end.
Half-Life 2: Episode 2 made it clear that G-Man had been involved in making sure Alyx survived her childhood, and it seems all of that was leading to this moment. In Episode 2, she delivered a subliminal message to her father, Eli, that G-Man had planted in her brain: "Prepare for unforeseen consequences".
Eli assumed this was a nod to something that happened in the past, but it was actually leading up to this moment.
When Alyx frees G-Man, he makes her an offer for something she didn't know she wanted. He shows her a vision of the future, where her father lies dead on the floor, and he gives her a chance to save him, changing the ending of Half-Life 2: Episode 2.
However, in return he takes her with him, using her as a new asset to help him complete whatever his overall goal is. He will use her in the same way he used Gordon Freeman in the past. Alyx goes missing, Eli lives, and Eli and Gordon head off to find her, setting the stage for Half-Life 3.
We got an old-fashioned retcon on our hands, gang. Half-Life 3 confirmed?