Half-Life: Alyx causes shortages in Valve Index stock in the US and Canada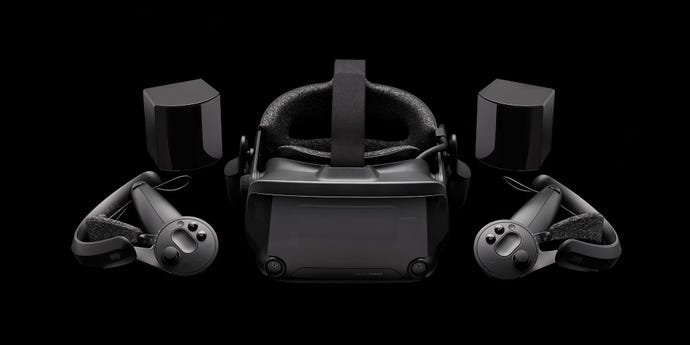 Half-Life: Alyx has seemingly already created shortages for Valve's Index VR headset.
Index, Valve's completely in-house VR headset, has been sold out in at least two countries. Although the headset is not discounted for Black Friday, the recent reveal of Half-Life: Alyx has undoubtedly caused a spike in interest.
According to Road to VR, all the different packages available on Steam (Index only, Index plus controllers etc.) are out of stock, with message that reads, "Back in stock soon" instead. This is true for the US and Canada, but stock appears to be available in other regions such as the UK.
The most expensive bundle that includes the headset, two controllers as well as the base stations won't ship until December 25. Previously, all bundles would ship immediately, whereas now most items are on back order.
We obviously have no way of knowing how well-stocked Valve's warehouses were, but it signals that, at the very least, Alyx's announcement has revitalised interest in consumer VR.
Half-Life: Alyx will, of course, be compatible with many other VR headsets, including the much cheaper Windows Mixed Reality headsets. It's out in March.