Gun Game and Infected confirmed for Advanced Warfare multiplayer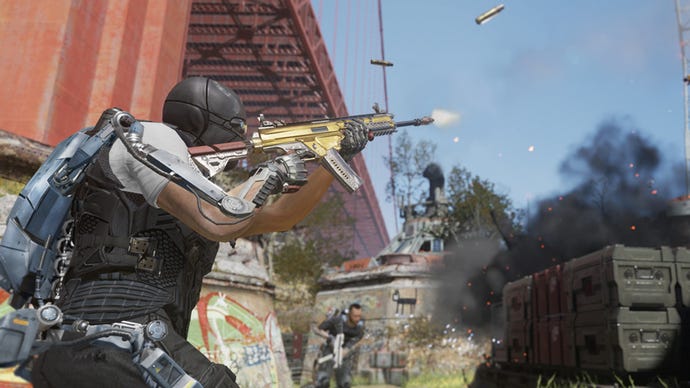 An article on Call of Duty: Advanced Warfare in Newsweek Magazine has confirmed the return of fan-favourite multiplayer modes like Gun Game and Infected, among others.
The article in question appears in the latest issue of Newsweek Magazine. Scans of which were captured by Redditor Skaterkid9606. The scans confirm there's going to be twelve competitive multiplayer modes launching with the shooter in November.
The list includes Free for All, Team Deathmatch, Domination, Hardpoint, Capture the Flag, Kill Confirmed, Search & Destroy, Search & Rescue, Uplink, Momentum, Gun Game, and Infected.
You can have a look at the scans yourself in the gallery below.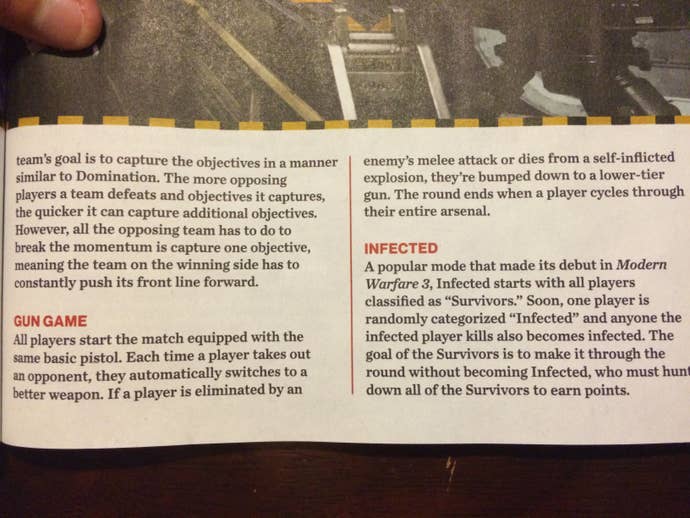 Thanks, MP1st.