GTA Online's new supercar is really freaking fast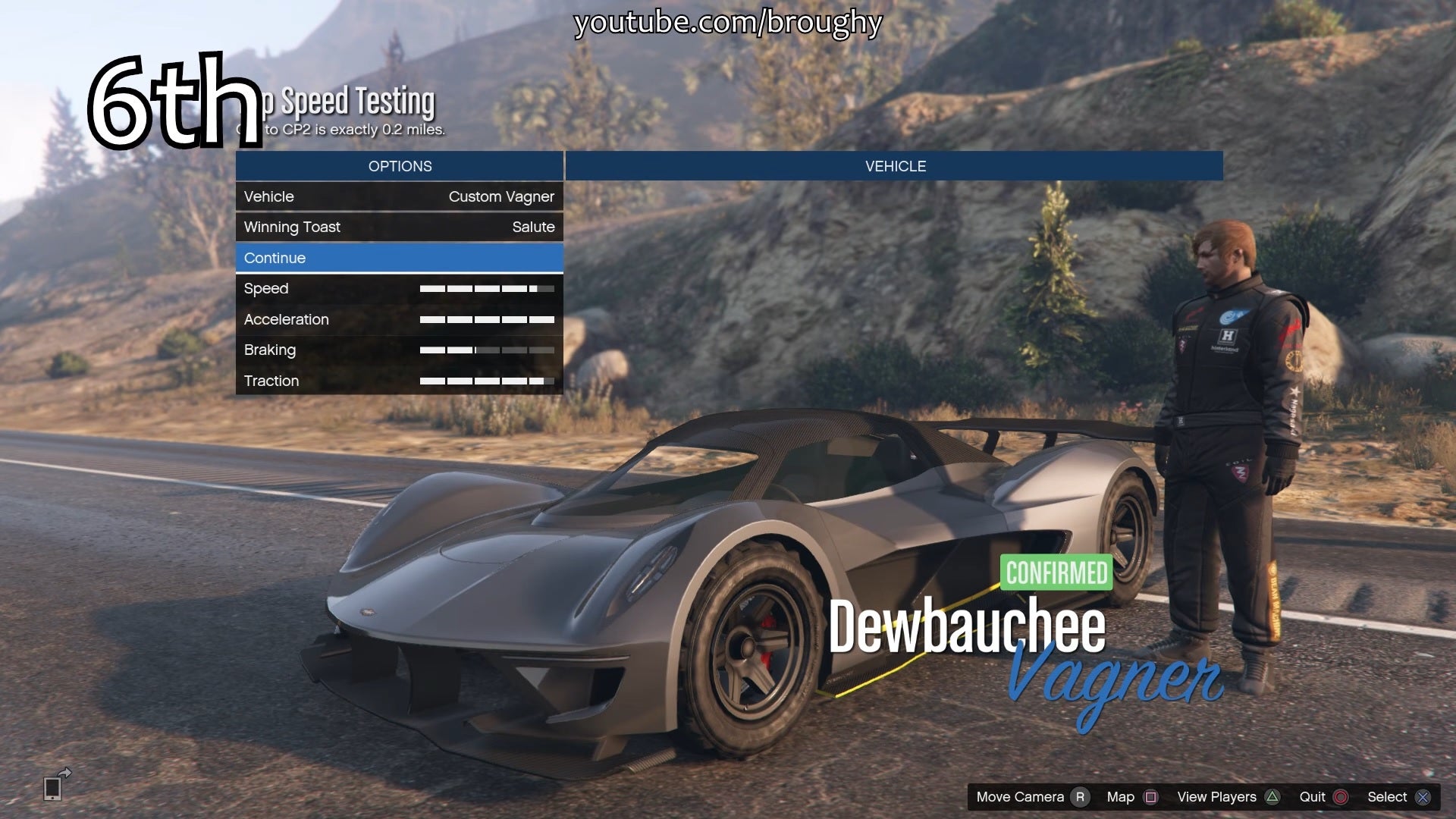 The Dewbauchee Vagner may be expensive, but you'll be a blur on the GTA Online racetrack.
Tired of shooting up the city in Grand Theft Auto Online? Well, if searching for alien crash sites isn't your thing, you can always try out the racetracks, especially with the various supercars available. The player community has recently been pouring over new vehicles like the Dewbauchee Vagner, and discovered that while it's expensive, the Vagner still a great supercar to purchase.
Why, you may ask? Because it's apparently one of the fastest vehicles in the game.
This information comes in the attached video from Broughy1322, who has been comparing and ranking the various supercars of GTA Online. His findings show that the Vagner comes in 6th place among supercars in terms of top speed. The Vagner can reach a max of 126.8 miles per hour (or 204.0 km/h), and while that's a touch below supercars like the 811 it's certainly no slouch on the game's racing circuit.
Do you like the Vagner, or do you have a preferred racing vehicle? Let us know in the comments.