GTA Online update this week is all about importing and exporting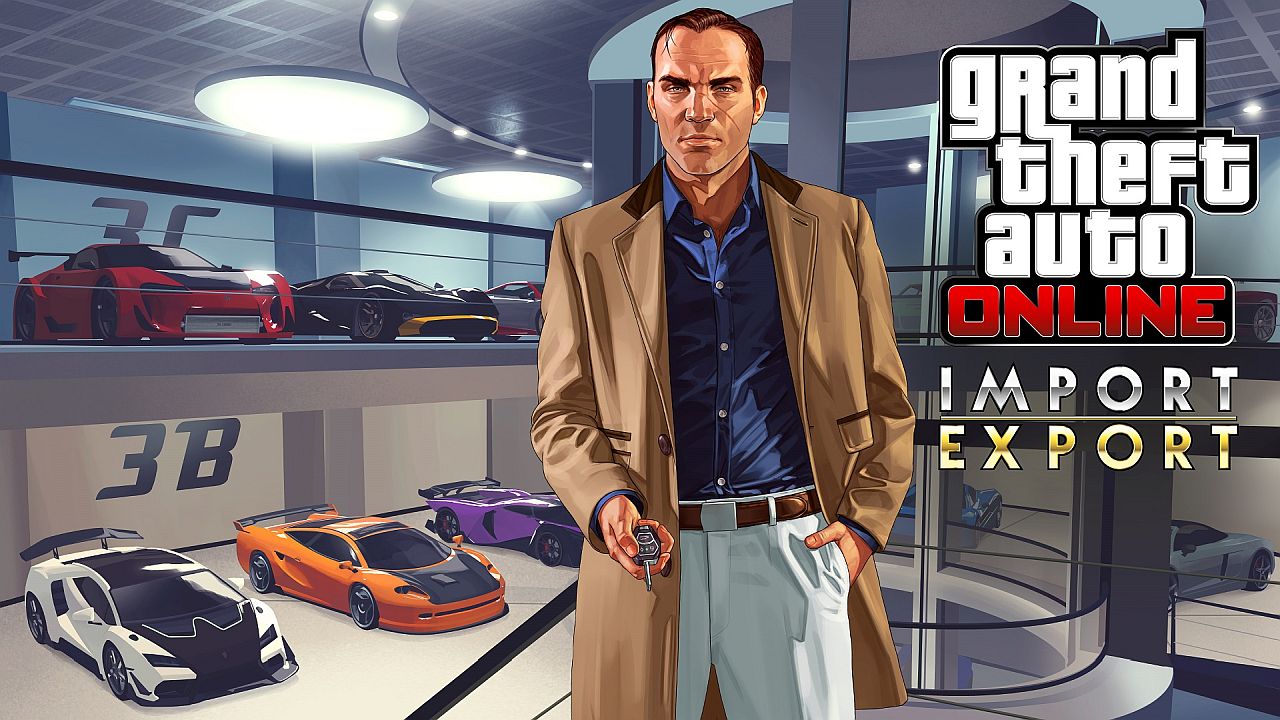 GTA Online is offering a 25% GTA$ bonus on all Import/Export sell missions this week - but sadly, not for Art Vandelay.
This week in GTA Online Import and Export sell missions for all illicit car sales will earn you an extra 25% cash through May 22.
If you are just setting up or expanding your Import/Export and contraband business, take advantage of 30% off all Vehicle Cargo Warehouses, Special Cargo Warehouses and upgrades.
Plus, all Merryweather Security Phone call Services are available for free which will come in handy should you need bit of protection.
If you play GTA Online this week, you will find Bodyguards and Associates earning doubled salaries as well. CEOs are offering up 2X GTA$ Salary so hurry and join an Organization to earn that extra cash.
There's plenty more going on this week, too. If you are still trying to get your Biker Businesses off the ground, you can take advantage of 25% off all Biker Business Supplies.
Also, Entourage and Trading Places (Remix) modes are paying out Double Rewards, and just for logging in, you'll earn the Fake Sessanta Nove T-Shirt.
https://media.rockstargames.com/rockstargames-newsite/gifs//26e3761.mp4
Various modes of transportation are also discounted until May 22. Take 40% off the Luxor Deluxe and Swift Deluxe aircraft, as well as all Yachts and respective Renovations and Add-ons. Pegasus Lifestyle Management is also marking 30% off its entire offering of over 60 vehicles.
If you want to jump into Premium races this week, the schedule is below.
Premium Races
May 16: Cutting Coroners (locked to Super)
May 17 - 20: Crossing Paths (locked to Sports Classic)
May 21 - 23: Business Trip (locked to Super)
Have fun this week.