GTA Online: The Doomsday Heist - all new tank, cars, prices, jetpack, Orbital Cannon, radio station and more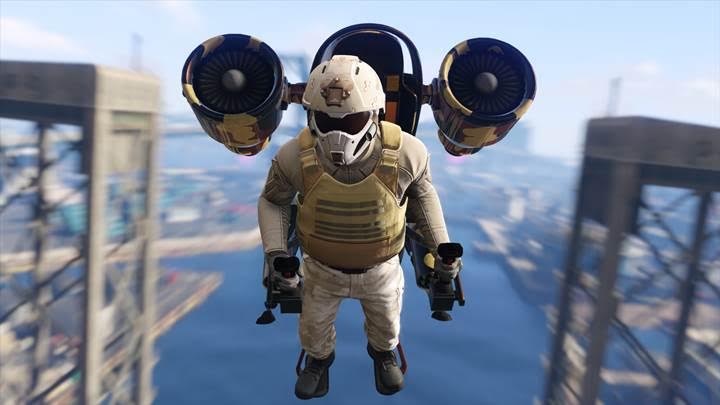 GTA Online's latest DLC has gone live today and it's a whopper.

The Doomsday Heist consists of a massive new multi-part co-op mission to save Los Santos, as well as an arsenal of new military vehicles, new mobile operations command, weapons and a new radio station. Interestingly, this Heist only requires a minimum of two players, rather than the previously obligatory four players.
How to start GTA Online: The Doomsday Heist
To start the Doomsday Heist one of the team will need to buy a Facility, with nine new locations added to the Los Santos map. Like Warehouses, Clubhouses for bikers or CEO offices they can be customised and come with staff, free snacks and other features such as an essential gun locker.
It's in the Facility that you'll be able to start The Doomsday Heist. Be prepared though, it reportedly lasts around 12 hours in total, split across three acts. Each of those three acts requires preparations in Freemode to complete tasks and secure resources. You'll be able to recruit up to eight players in total to help with prep missions in Freemode, before embarking on set-up missions and a finale to each act.
How much does The Doomsday Heist pay out?
Completing each act of The Doomsday Heist pays out a pretty decent amount of cash, certainly enough to make it all worth while. It breaks down like this if you complete The Doomsday Heist on hard difficulty.
Act 1: $812,500
Act 2: $1,187,500
Act 3: $1,500,000
So in total The Doomsday Heist coughs up $3.5 million. But that's not all - complete a bunch of other challenges for extra cash.
First Time (each act): $50,000
All in Order: $500,000
Loyalty 2 players: $75,000
Loyalty 3 players: $175,000
Loyalty 4 players: $375,000
Supporting Role: $50,000
Criminal Mastermind 2 players: $750,000
Criminal Mastermind 3 players: $1,750,000
Criminal Mastermind 4 players: $3,750,000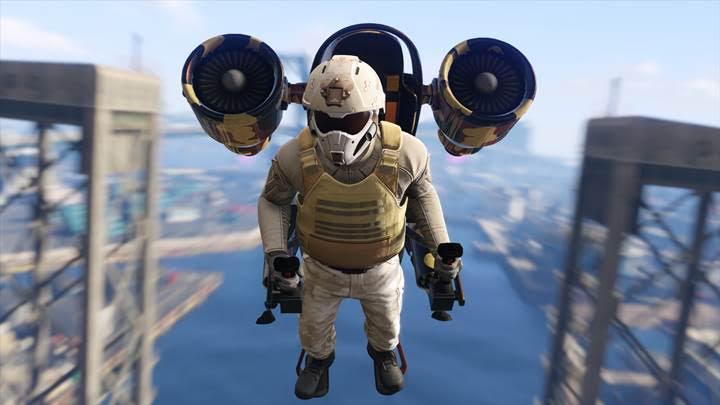 Are there new weapons in GTA Online: The Doomsday Heist?
While not technically new, there are now mark 2 versions of the following favourites; Pump Shotgun, Special Carbine, Marksman Rifle, Heavy Revolver, Bullpup Rifle and SNS Pistol.
But aside from the new Heist, what else do you get for you free DLC? Looking at Warstock Cache and Carry there's a good range of experimental and hardcore hardware you can purchase.
GTA Online: new Doomsday Heist vehicles - how to get the jetpack, Deluxo and Stromberg cars
We hope you've been saving your ill-gotten gains, because as usual, this update has expensive toys.
Deluxo (flying car) - $3,550,000 - $4,721,500
Thurster (jetpack) - $2,750,000 - 3,657,500
TM-02 Khanj (tank with optional railgun) - $2,895,000 - $3,850,350
Stromberg (submersible car) - $2,395,000 - $3,185,350
RCV (armoured truck) - $2,350,000 - $3,125,500
Akula (stealth helicopter) - $2,785,000 - $3,704,050
Volatol (stealth bomber) - $2,800,000 - $3,724,000
Barrage (armoured off-road) - $1,595,000 - $2,121,350
Chernobog (mobile missile launcher) - $2,490,000 - $3,311,700
You'll notice there are two prices for these vehicles. Although not yet confirmed, we'd expect a lower price discount for players who have completed the relevant jobs within The Doomsday Heist that use those vehicles. Some vehicles are also more costly if customised with firepower and gadgets.
There's also three new cars to buy from Legendary Motorsport and San Andreas Super Autos, but there are a little less exciting.
Pfister Comet Safari - $710,000
Ocelot Pariah - $1,420,00
Ubermacht SC1 - $1,603,000
Vapid Riata - $380,000
Declasse Yosemite - $485,000
GTA Online Orbital Cannon - how to order an orbital strike
Players can now rain down a devastating orbital strike on each other, but it's costly to say the least. Firstly, you'll need to own one of the nine new Facilities dotted around the map, much like a CEO needs an office in the Finance and Felony update.
In the Facility you'll find a room with the Orbital Cannon. You can manual target another player with this at the cost of $500,000, or auto target the player for $750,000. You can only use the Orbital Cannon once every in-game day, which is roughly 48 minutes, according to IGN.
And if the Orbital Cannon isn't enough firepower for you, you can also order in a Tactical Strike Team of NPCs to help with assaulting other players.
New radio station
Bring up your radio options in your vehicle and you'll notice a new radio station has been added, Blonded. It's based on Frank Ocean's show on Beats 1.
Achievements, tattoos and more
GTA Online has added eight new Achievements/Trophies and is once again paying out big bucks for the Elite Challenge and Criminal Mastermind challenge.
Finally, while you're here, why not check out the new tattoos in the Doomsday Heist update.
NEW TATTOOS#DoomsDayHeist #DoomsDayHeistDLC #FoxyBot #gta #gta5 #gtav #gtaonline #GTAVOnline pic.twitter.com/ob3PqX6M4A

— FoxySnaps? (@FoxySnaps) December 12, 2017
Shout out to Wangfap for the vehicle images.