GTA Online had more monthly players in 2020 than any other year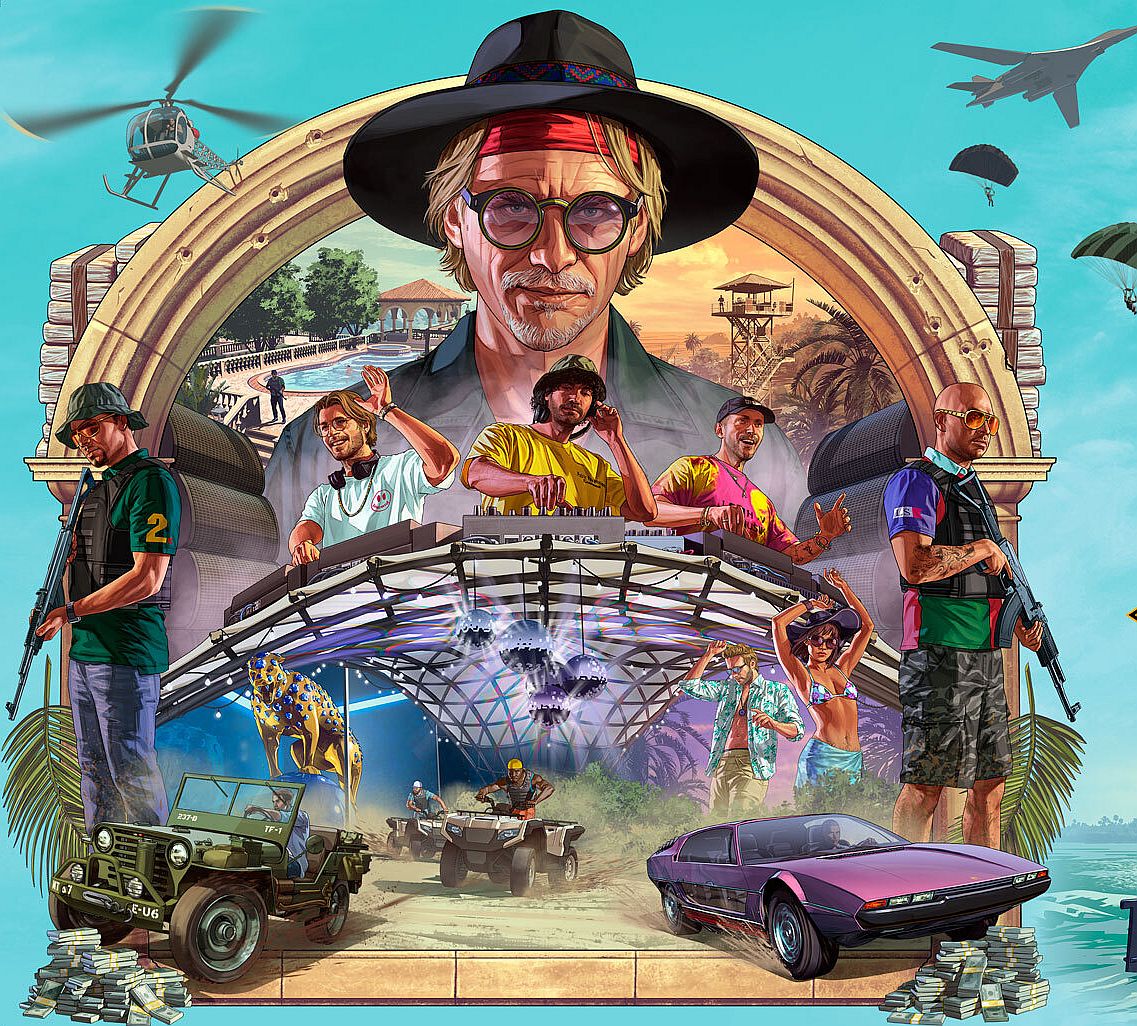 In shocking news.
GTA and Red Dead Redemption continue to perform strongly for US publisher Take-Two.
In the company's call with investors for the three months ending December 31, 2020, CEO and chairman Strauss Zelnick said that GTA Online boasted more players last year each month than at any other point in its life.
Furthermore, the exec said that GTA 5 had now sold a total of 140 million units into retail, while GTA Online saw a 28% grown in recurrent spending year-on-year. Meanwhile, Red Dead Redemption 2 has now shipped more than 36 million units, with Red Dead Online bringing in more players in during December than any other month so far.
On the GTA Online side of things, this has been driven by The Cayo Perico Heist, which came out in December, while new users will be flocking to Red Dead Online thanks to the standalone edition of Rockstar's cowboy romp that was launched at the end of 2020 at a discount.
"Overall engagement with Grand Theft Auto Online continues to set new benchmarks as the title had more players in every month and for the entirety of calendar 2020 than in any other year since its launch," Zelnick said.
"2020 also marked Grand Theft Auto Online highest participation rate ever by both new players and reactivated players who return to experienced Rockstar Games array of new content offerings. Grand Theft Auto Online is expected to achieve a new net bookings record in fiscal 2021. Red Dead Redemption 2 also outperformed, and to date has sold in over 36 million units worldwide."
He continued: "Engagement with Red Dead Online reached new heights and there were more players, including more new players in the month of December than in any other month since its beta launch in 2018. In addition, Red Dead Online grew its audience and had more overall players in calendar 2020 than 2019. Rockstar Games will continue to support both Red Dead Online and Grand Theft Auto Online with more content updates throughout calendar 2021 to keep new and returning players excited and engaged. Another beloved franchise that's both a perennial favorite among consumers and an integral contributor to our ongoing success as NBA 2K from 2k and visual concepts, renowned for being our industry's leading basketball simulation series."