GTA Online: quick money, valuable vehicles, cars, bikes, locations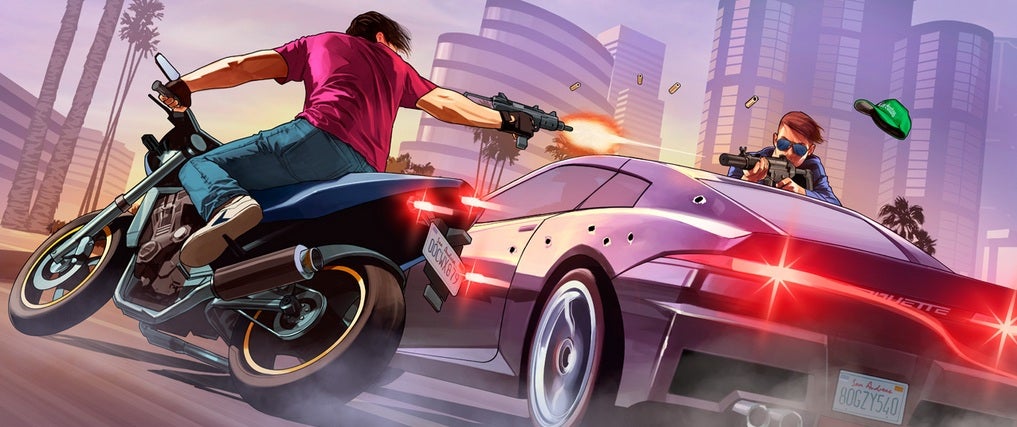 Get the right vehicle for the job and learn which are the most valuable to sell with this handy guide.

It's tempting but don't waste your money buying cars and vehicles to begin with. It's called Grand Theft Auto for a reason. Steal cars - there are plenty to choose from and each district is rich for different pickings. Sports cars can be found around the condos of Vinewood, Blaine County is good for dirt bikes and 4x4s, head to Downtown Davis for trucks and lowriders.
Stealing and selling cars on is one of the best ways to generate cash in GTA Online, whic cna then be spent on a decent weapon and body armour. Just because a car looks high-end doesn't mean it's worth a lot of cash, so pay special attention to those below for big bucks. You can only trade sell one stolen car per in-game day.
Keep an eye out for: Felon GT ($9,500), Galivanteer Baller ($9,000), Lampadati Felon ($9,000), Ocelot F620 ($8,000) Ubermacht Oracle ($8,000).
Once you have a house or a garage (start with one that allows at least 6 vehicles, not 4) it's worth storing a collection of vehicles for your daily online needs. Get a high-end sports car for speed and an off road 4x4 or dirt bike for work outside of the main city. Muscle cars are tough and offer quick acceleration so are handy for store robberies. Motorbikes are a good choice for weaving in and out of the busy Los Santos streets and avoiding traffic but they offer no protection if you're being shot at and crashing them can be just as lethal.
When you begin to earn money and want to spend a little, prioritise the engine, handling and armour to toughen them up. Experiment a little and decide what's right for you, then get them insured so once they are trashed you can have them reclaimed for a small fee, and consider hiring the mechanic who will deliver to any location you're at with a quick phone call and a set fee.
Finally, get the iFruit app to customise your car on your mobile phone so you don't waste valuable game time. The rest of the app is pretty pointless but the Los Santos Customs part can be very handy for tweaks and paint jobs.