GTA Online: Executives and Other Criminals DLC is live - get that Super Yacht!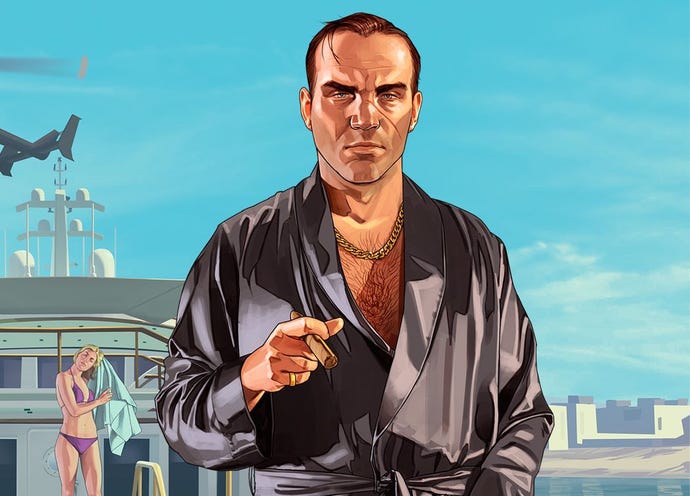 The latest free update for GTA Online goes live today, bringing mob bosses, new vehicles, weapons and a goddamn Super Yacht.

GTA Online's Executives and Other Criminals has begun to go live for PS4, Xbox One and PC.
The update weighs in at 1.3GB and includes a whole bunch of requested features and improvements.
As well as new vehicles and weapons, it also includes the Super Yacht - a floating apartment so big it comes with its own staff, boat and helicopter.
Staff will deliver vehicles to you when you're on dry land, and it sounds like it can float in a number of different positions on the map. It also comes with its own defense system - fly too close and you'll be shot out of the sky.
If you want the Yacht it comes in three variations priced at $6, $7 and $8 million, and then you'll need to fit it out with the customisation options and pay for them on top. It looks like you'll need around $10 million to make the most of it.
Here's some pics courtesy of Reddit user rainbowmuffin:
If you don't fancy that, you can try out one of the new stilt houses in Vinewood Hills.
New weapons include a revolver pistol and switchblade.
Heavy Revolver with Bodyguard engraving #GTAOnline pic.twitter.com/CBujTJnOH4

— Omega Martin (@m_spitz) December 15, 2015
Players will be able to start a real mob war, becoming a boss and employing other players as bodyguards. They can then take on new Free Mode events to fight for superiority in Los Santos.
There's a new Adversary Mode coming. Oh yeah, and an armoured limousine. Oh! And custom apartments and a fifth garage. Blimey.
We'll bring you all the cool stuff available in Executives and Other Criminals throughout the day.