GTA 5 meets Skyrim in this video for upcoming PC mod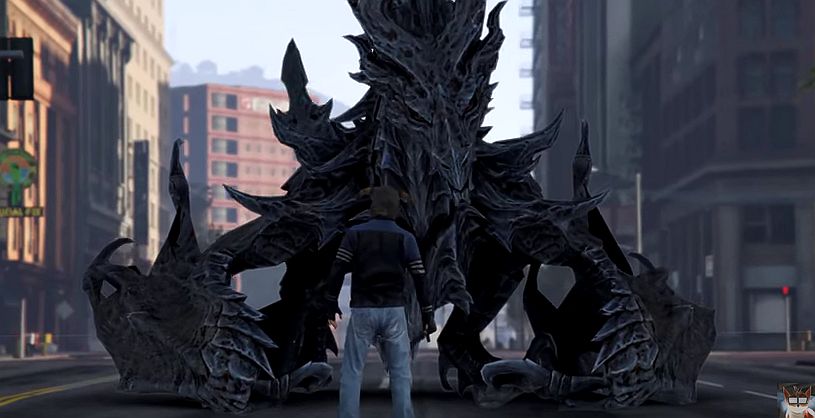 The video you see below is a recreation of Skyrim's CGI trailer only set in GTA 5. It was created using various mods for the PC version of Rockstar's hit.
According to Adam Pinkman, speaking with Polygon, the dragon in the video is CGI, but the rest was created in-game using the Chaos Mod and the Rockstar Editor.
Pinkman said he created the trailer to give people a better idea of the mod he's working on.
Don't worry: Pinkman said he plans to add the FUS RO DAH shout to the mod. So you will be able to scream like a true Nord in the middle of Los Santos.
For reference, the Skyrim video is below. He did a damn good job.