GTA 5 players flock to Steam to tank the game's review score after takedown of OpenIV mod
GTA online community starts petition to bring back OpenIV mod.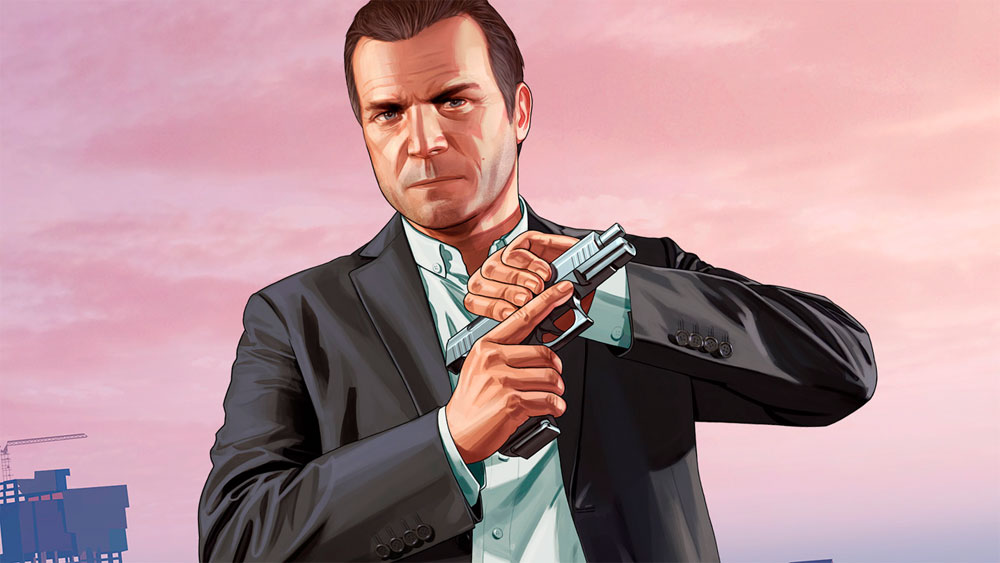 The drama llama that is Take-Two closing down GTA online mods is picking up speed, and doing the equivalent of annoying llama-type things. Like spitting in people's face. It's up to you to decide who the llama is in this scenario.
If you haven't kept up with what's happening, Take-Two have shut down a multi-purpose editor and archive manager for the PC version of the game, OpenIV. Rockstar has defended the move, saying that it "enables recent malicious mods," and since then, Take-Two has shut down a number of other mods that allow for cheating and griefing online.
The community was not happy after OpenIV was shut down, and their wrath was unleashed in the reviews section on Steam.
Users are down-voting GTA V like crazy. Never mess with the mods :) pic.twitter.com/EOIVIOVimb

— Steam Spy (@Steam_Spy) June 17, 2017
"Users are down-voting GTA V like crazy," tweeted Steam Spy. "Never mess with the mods."
Over on Change.org, a petition has been started to "Save OpenIV."
The page description read, "For 10 years now the Grand Theft Auto series has been edited and modded by people to make the game more enjoyable. Hundreds if not thousands of people have bought one or all of Grand Theft Auto: SA, Grand Theft Auto IV, and Grand Theft Auto V just to mod it.
"The modding of these games have been done mostly in singleplayer and with the help of OpenIV, a software that lets you get into the game's files and replace vehicles, scripts, textures, etc.
"The closing of OpenIV leaves 10,000s of people without access to be able to mod their games, and leaves 10,000s of people without the ability to continue their hobbies. All modding used by OpenIV is for singleplayer use only to make the game more enjoyable, the software OpenIV was never used to mod multiplayer or Grand Theft Auto Online so it does not harm anyone."
It closes by stating that OpenIV should be allowed to continue running, and should be "deemed legal again as Rockstar Games has said in the past."
So far, the petition has garnered over 50,000 supporters in the five days it's been live.
Talking to PC Gamer, content creator Ash Sky Queen said, "The news about OpenIV being shutdown is having a big impact in the machinima community. For me it's pretty devastating."
She explained, "This is due to the amazing shots and scenarios I was able to create using mods made available with the use of OpenIV. All my future machinima projects are now suspended for the time being. Take-Two states that the modding tool is used by third parties to manipulate the GTA Online economy, but if this is the case, it is a small minority of users doing it.
"The vast majority of users and mod authors are creatives, and actively discourage using mods online. Most mods actually block the user from loading into Online when installed."
Going back to vanilla version of the game would be "devastating for machinima creators," she said.
What are your thoughts on this debacle. Did Take-Two act too hastily by shutting down OpenIV? Chime in below.