GTA 5: Ill-Gotten Gains Part 2 DLC drops July 8: Marksman Pistol, Knuckle Duster confirmed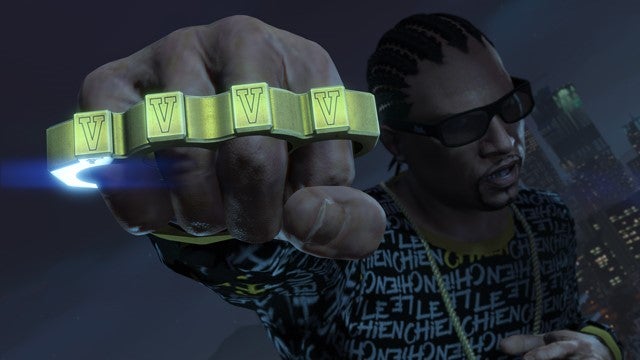 The next DLC for GTA 5 will include a bunch of new weapons, fast cars and more.

Rockstar has confirmed that GTA 5's Ill-Gotten Gains Part 2 DLC will release Wednesday July 8.
New vehicles include the SUV Coil Brawler, the Lampadati Toro speedboat, the Progen T20 supercar, the Vapid Chino with custom plate, the Dinka Vindicator superbike and a new Invetro Coquette BlackFin model.
There are also two new weapons; the engraved Marksman Pistol and the Knuckledusters. Also expect new clothing and accessories, as well as The Lab radio station for PS4 and Xbox One.
Rockstar will follow the release with another Ill-Gotten Gains weekend starting July 10. Take a look at the new weapons and vehicles below.