GTA 5 is dead, long live GTA Online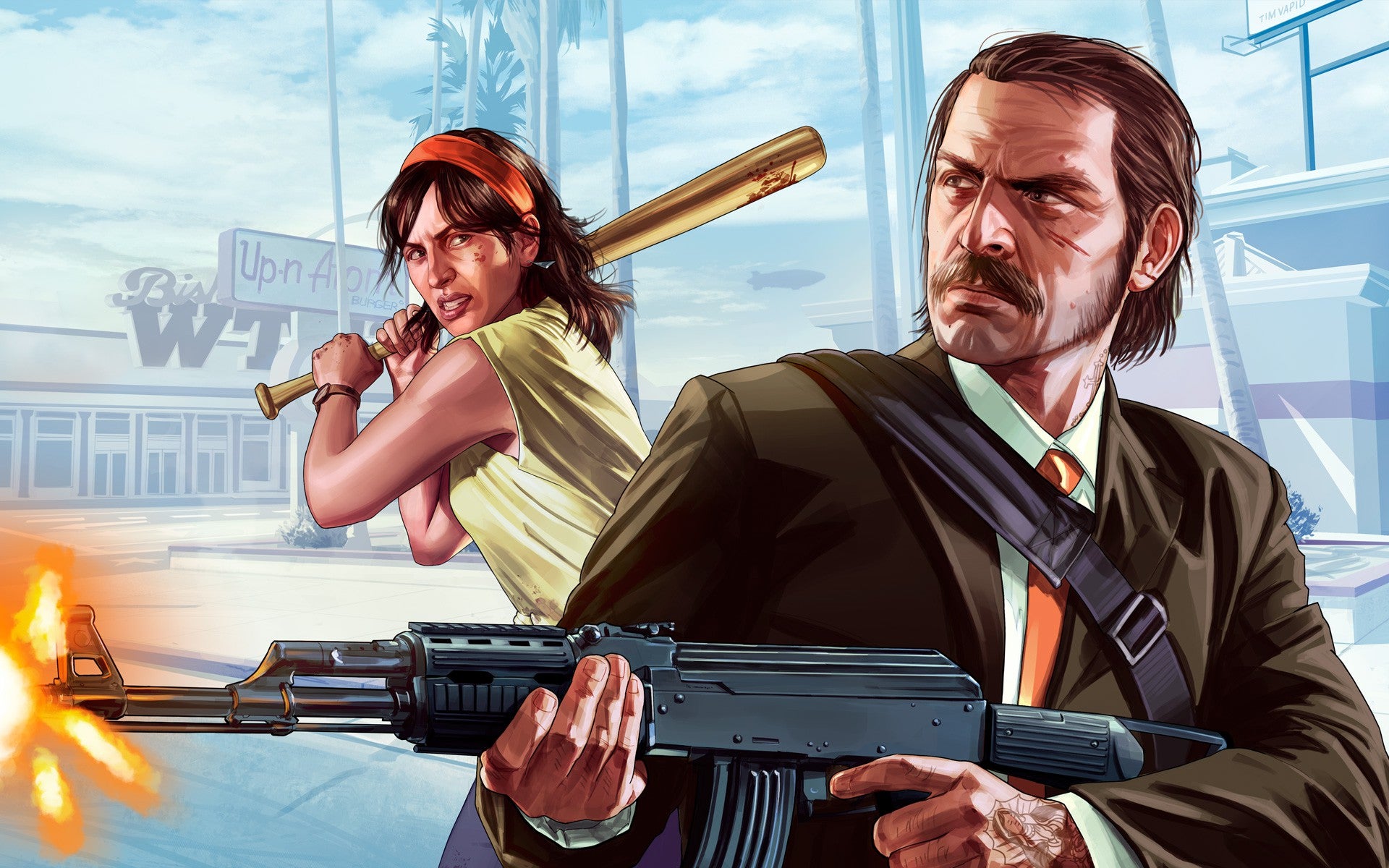 Two year's later, Online is now the default GTA game as the single-player dream dies.

When Rockstar announced Freemode Events earlier this month for GTA Online it was received with praise from the community. At last, live events that don't require waiting in lobbies or staring at loading screens for minutes at a time. Anyone who's played a significant amount of GTA Online will understand the pain of suffering Rockstar's technical limits.
In theory we can now load into a session and take part in challenges and objectives, teaming up or going full rampage to come out on top of the bloody heap. The reality isn't quite as smooth, but it's certainly an improvement and an attempt by Rockstar to fix its long-running problems.
But behind the goodwill shield of a new update came confirmation of three changes to the Grand Theft Auto series that drew a line under its past and set a precident for the future.
Firstly, Rockstar confirmed that the entire original GTA 5 team who worked on the single player game are now all working on GTA Online.
As a result, GTA Online is Rockstar's priority. Although it never specifically said there won't be any single-player story DLC, that looks to be the case. There won't be GTA 5's version of the Ballad of Gay Tony or The Lost and the Damned. Once promised as a "substantial" update, the stories of Michael, Trevor and Franklin seem to be over.
Secondly, Rockstar put an end to updates on the Xbox 360 and PS3 versions of GTA Online. The plaster was ripped off quickly - those Freemode Events we were excited for only appeared on PC, Xbox One and PS4 last week. I wouldn't count against the occasional holiday update, but themed DLC such as the High Life and Ill-Gotten Gains updates aren't happening on last-gen. You're getting no more love.
And as a third blow, you won't be getting any new Heists, either. None of us should be surprised at that considering how Rockstar has said on numerous occasions how hard they were to create.
And so this month, Grand Theft Auto has finally, fully transitioned into the game it's been morphing into since GTA Online first released. The game that launched as Grand Theft Auto 5 with a bonus online mode is done. Grand Theft Auto: Online is the future of the series, and to play it you get a bonus single-player game. GTA Online isn't a spin-off Grand Theft Auto anymore. It is Grand Theft Auto.
"GTA Online isn't a spin-off Grand Theft Auto anymore. It is Grand Theft Auto."
(Rockstar has always been a big lover of the single-player experience, and I'm sure at some point in the far future there will be more storytelling in a giant city, but GTA 6 is years off. The next story-based game from them is likely to be something Read Dead related.)
Grand Theft Auto is now an ever-growing online world, where Rockstar isn't afraid to continue to reinvent and change the game on a regular basis. Like Bungie's Destiny, it's a completely different game to the one that launched years ago. Freemode Events demand a live response, with on-the-fly problem solving and shaky alliances or brutal Mexican stand-offs. It's the opposite of the epic Heists, which require communication, planning and careful timing. Those two updates - one long-promised, the other an evolution of games players' made up for themselves - have taken GTA further this year than any other content.
There's still the classic jobs, where small groups team-up for ten minute robbing sprees. And the chilled out sports, contrasting with the ever-hectic deathmatch variations. GTA Online is still a place where car meets happen on a weekend. It's multiple games in one giant city, where you can pretty much find whatever you came for. What's your name? What ever you want it to be, honey.
Change is always good. After two years Rockstar is still looking at its own game and figuring out how to twist it, to redesign it. It's not afraid to move on, to let go of its former glories and reshape the living, breathing city of Los Santos. And neither are the players. It's these changes that keep us coming back for more, that leave us hungry for the next update, whatever that may be. Because in GTA we trust.