GTA 5 has shipped over 60M units worldwide - Take Two Q3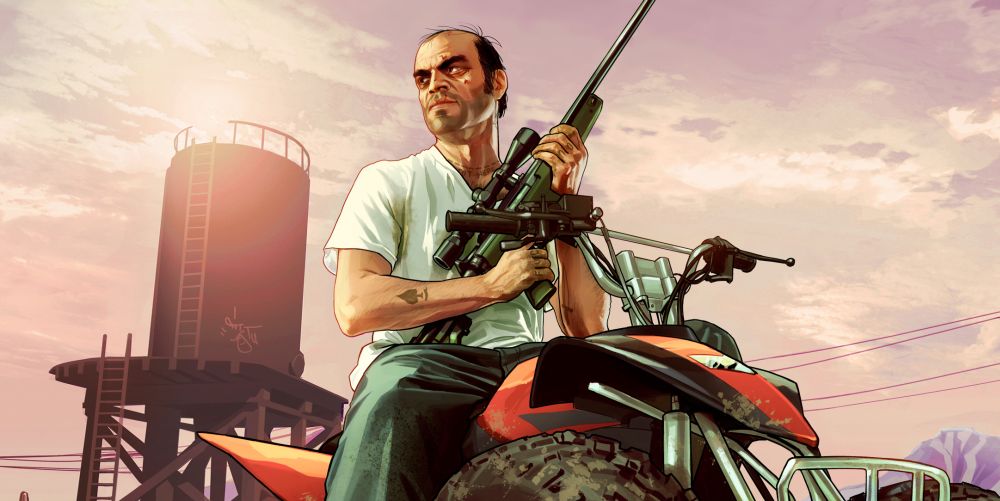 Take-Two released its Q3 2016 financial report today, and it seemed rather pleased with the results as it beat previous expectations set by the firm.
GTA 5 has now shipped over 60 million units worldwide across all platforms. Take-Two used the phrase "sold-in" which is financial jargon for sold to retailers. If the figure was sold to customers, it would have been listed as sold-through.
GTA Online profits continue upward, the December holiday period saw "record revenue results" and the firm expects growth to continue as the fiscal year progresses.
NBA 2K16 has sold-in 6 million units, and profits have grown at higher rather compared to previous games. Sales of the game are up 72% year-over-year compared to the previous entry. Sales of the mobile version were up 60% compared to prior releases.
The firm also said "anticipation is already building" for the fiscal 2017 launches of Battleborn and Mafia 3. The company's fiscal 2017 starts on April 1, 2016 and the company reiterated today Mafia 3 will be released this year. More details will be released "in the coming months."
Amazon, Best Buy and GameStop had Mafia 3 listed for an April 2016 release, but Take-Two hasn't announced a release date. T2 tends to announced release dates for its titles 4-9 months before launch per CEO Strauss Zelnick. So if the game is indeed set for an April release, the firm will be going against company norm.
New IP and a "number" of unannounced titles are in the works. Take-Two said this during its last financial call to investors.
The company also said on the call to investors following the financial release "all recent and upcoming titles" will continue to be supported post release.
On the VR front, Zelnick said if virtual reality becomes popular with consumers, Take-Two "will be there," however, at present, the company is only keeping and eye on it as it's too early to say "how it till go" over with consumers.
Money and other matters
For the quarter ending December 31, 2015, net revenue was down 22% to $414 million, compared to $531 million year-over-year (yoy). While the same period in 2015 netted more cash, these were better than expected results.
Net loss was $42.4 million compared to net income of $40 million yoy. The net losses reported for Q3 were due to "business reorganization charges of $71.2 million," partially offset by approximately $25M in tax benefits related to video game development costs.
Digital revenue came in at $213M, or 44%, and the sector was up 45% yoy contributing 24% of total revenue. Of those digital sales, 20% came from consoles and 90% from PC. We'll get the exact quote on this once the transcript is up to make sure my ears heard right.
Catalog sales accounted for $235.3 million, led by the Grand Theft Auto and Borderlands series. GTA 5, GTA Online NBA 2K16, WWE 2K16 and the Borderlands series were the biggest contributors to revenue in Q3.
Another contributor to the loss of revenue for the quarter was the lack of huge releases. The same quarter in 2015 saw the release of GTA 5 for PS4 and Xbox One, Borderlands: The Pre-Sequel, and Civilization: Beyond Earth.