GTA 5 fan film re-imagines it as VR game in which Trevor is your bats**t guide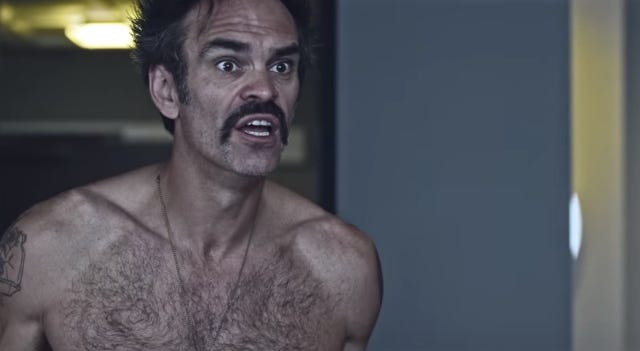 What if GTA 5 was a VR game, made in the future, and Trevor was your AI trainer?
YouTube moviemakers at Corridor have released a new short film that re-imagines GTA 5 as a VR game.
Not like the ones being sold today, either, this is a fully immersive VR environment made for a future pair of VR glasses that doesn't exist.
As you can see above, once the dude puts on the (very light) VR glasses he is instantly transported to a living GTA 5 world where none other than Steven Ogg - the actor who played Trevor in the game - is taking him on a tutorial ride.
After getting a three-star police threat, the pair go on to indulge in other GTA-like antics such as C4ing perusing vehicles, and even engaging in some PvP. There's also a nod to the many fan mods and game cheats in the film.
It's not bad, you should give it a watch.