Grand Theft Auto V Modding Platform's Cease-and-Desist Incurs Wrath of Players [Updated]
Beware of the wave of "overwhelmingly negative" protest Steam reviews.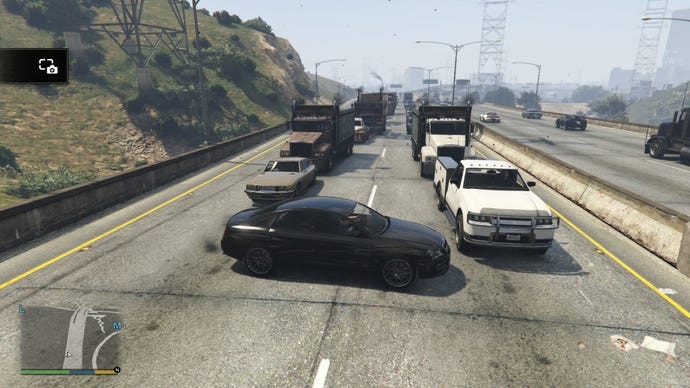 This article first appeared on USgamer, a partner publication of VG247. Some content, such as this article, has been migrated to VG247 for posterity after USgamer's closure - but it has not been edited or further vetted by the VG247 team.
Update: As spotted by PC Gamer, OpenIV lead developer GooD-NTS has heard Rockstar's statement regarding Take-Two's cease-and-desist, and has some serious qualms about it. We've included an excerpt of their statement below, which you can read it in its entirety on the GTA Forums.
OpenIV, "Liberty City in GTA V" and all other mods/projects from my team and me are only specific for Single player. Rockstar must be well aware about the fact that you cannot access GTA Online while you have installed any OpenIV mod. [...] The statement "Unfortunately OpenIV enables recent malicious mods that allow harassment of players and interfere with the GTA Online experience for everybody", is just wrong and they know it. OpenIV does not allows or supports any kind of GTA Online mods. We always supported Rockstar in their right to protect GTA Online from hacks and cheats. But, Take-Two's C&D was specific for out Singleplayer mods and have no mentions about GTA Online.
Original story: Grand Theft Auto V's user reviews have dipped from glowing and enthusiastic to angry and negative, causing a mass downwards shift to "mixed" on Steam. This doesn't come randomly, as if hundreds (or more like thousands) of players suddenly came to their senses and decided they did not enjoy Rockstar's polished open world adventure. Oh no. These mass negative reviews are an act of protest.
Without an inkling prior, Rockstar's parent company Take-Two (and publishers of Grand Theft Auto V) sent the popular modding platform OpenIV a cease-and-desist last week. Effectively, OpenIV opted to stop updating and distributing the tool because of the legal threat. This has angered players—both those who create mods and those who just enjoy playing with them—quite a bit.

So they're protesting the game by leaving negative reviews on Steam. Currently recent reviews are skewing "Overwhelmingly Negative" while the overall average has dipped to "Mixed." Players are also passing around a massive petition on Change.org to walk back the cease-and-desist. At the time of this writing, the petition has nearly 55,000 signatures of the aimed 75,000 total.
"As much as it pains me to give this game a negative review, we cannot just sit around and let them destroy single player modding," wrote one Steam user. OpenIV has been operating for years, as a beacon popularly used primarily to host and create mods for Grand Theft Auto IV, Grand Theft Auto V, and Max Payne 3. In a statement given to PC Gamer, Rockstar insists the cease-and-desist was not targeting single-player mods, but the "malicious" mods that allow harassment and interference with Grand Theft Auto Online, Grand Theft Auto V's online mode.
The petition, written by New York-based user t0y is cool, notes otherwise. "All modding used by OpenIV is for single-player use only to make the game more enjoyable," writes t0y is cool in the petition. "The software OpenIV was never used to mod multiplayer or Grand Theft Auto Online so it does not harm anyone."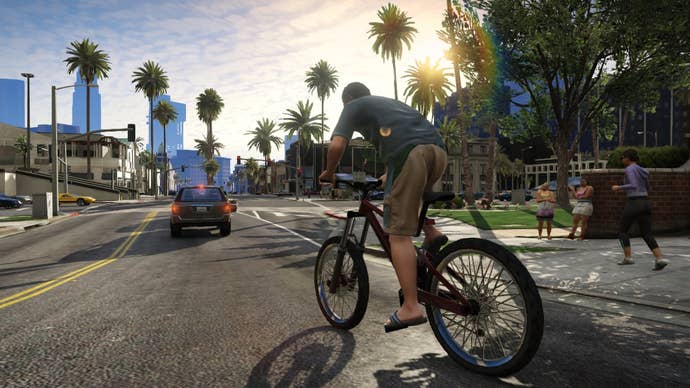 The shuttering of OpenIV is potentially worrisome for other modding tools and platforms like it, even with the sheer volume and widespread use OpenIV had with Grand Theft Auto V in particular. This may not spell danger for single-player mods in particular, but maybe for those platforms that dabble in both, or from an outside perspective, are perceived to.
Currently, players will likely continue protesting the cease-and-desist in their own ways, whether that's passing around a petition or leaving negative reviews on Steam. The mod community for single-player games is thriving still, especially across Rockstar's lively open world games that act as virtual playgrounds, and across Bethesda's games like the ever-popular, never-waning Skyrim. Modding, in a lot of ways, maintains the longevity of some single-player titles alive for the long-run. Stifling that, obviously, is bound to make players upset.