Grand Theft Auto 5 Redux mod is insanely beautiful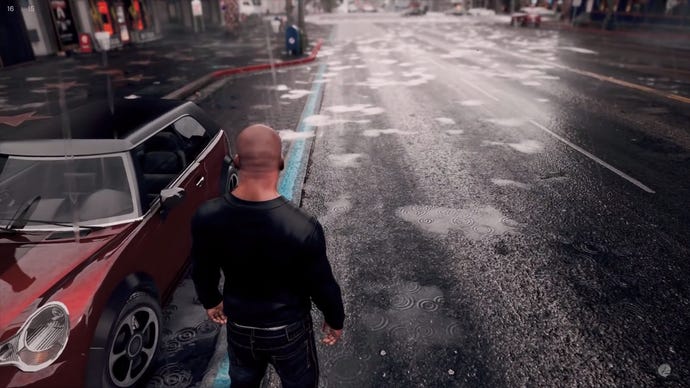 Grand Theft Auto 5 has never looked this good.
Grand Theft Auto 5 was a pretty slick looking game when it first launched, but it can't hold a candle to what the Redux mod has in store. This PC project aims to completely overhaul every element of the game, from its textures, to its weather system, to the player's motion. While the mod still isn't out yet, mod creator Josh Romito has released its first gameplay trailer. And it looks absolutely gorgeous.
You should absolutely watch the video for yourself, but it's hard to deny how polished everything looks. Vehicles have an appealing reflective shine, clothes become realistically damp in the rain, and pedestrians seem genuinely shocked when you sow chaos on the streets. The full feature list is too extensive to cover here, but even in its incomplete state there's a huge range of appealing changes here.
While the Grand Theft Auto 5 Redux mod doesn't have a release date yet, the official website promises it's almost here. If you have the PC version of the game, keeping this mod on your radar is a great idea.