Grand Theft Auto 5 has shipped 32.5 million units LTD - Take-Two Q3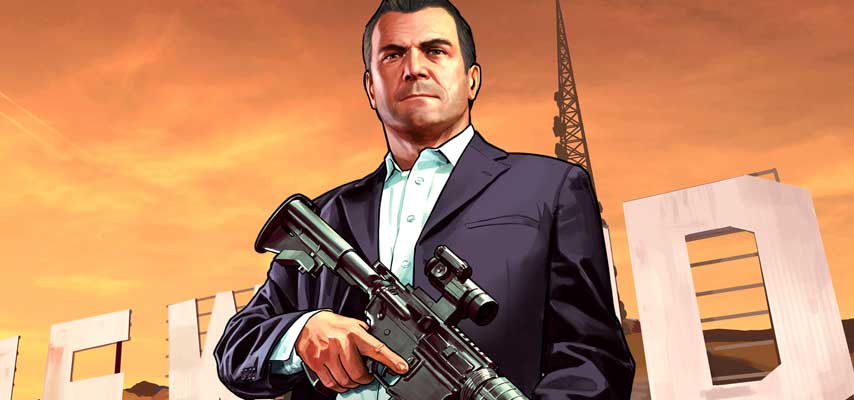 Grand Theft Auto 5 has shipped 32 million units life to take, Take-Two Interactive revealed in its FY2014 third quarter financial report.
Take-Two reported GAAP net revenue of $1.86 billion, a huge year-on-year increase compared to the $415.8 million of the same quarter one year ago.
The publisher's net income came in at $578.4 million, up from $70.9 million in Q3 FY2013. The company now holds cash and cash equivalents of $972.2 million.
On the back of strong financial performance in the third quarter, Take-Two has upped its financial outlook for FY 2014, and expects to deliver non-GAAP earnings.
Chairman and CEO Strauss Zelnick said Take-Two's success was driven by "robust demand" for GTA 5, the "franchise record-breaking launch" of NBA 2K14, WWE 2K14, and strong growth in digitally-delivered revenues, mainly from GTA Auto Online.
GTA Online
Discussing GTA Online in the post-release conference call, Take-Two said that 70% of GTA 5 players with an Internet connection have tried it.
Referencing GTA Online's rocky launch, investors questioned whether Take-Two had made up for revenue lost due to outages and in-game currency issues. The publisher said it's "not really focused" on trying to "catch up", as "long as people keep loving GTA Online", as it's primary goal is to "delight" users with the free-to-play multiplayer suite.
Take-Two is following GTA Online's metrics closely, and "learning as it goes", but has no doubts about its financial sustainability.
"Monetisation comes with engagement," Zelnick said. "We've made no bones about having fourth quarter expectations for GTA Online. Personally I feel very optimistic."
Upcoming releases
Take-Two revealed the upcoming release of XCOM: Enemy Unknown: The Complete Edition, a PC exclusive due in March.
During a briefing conference call with investors, it also noted "extensive" story driven DLC for GTA 5, with more details expected soon.
The publisher has ten new titles in the works for next-gen consoles, Zelnick said. Take-Two said it expects to keep supporting PS3 and Xbox 360 for many years yet, as it only recently stopped selling PS2 games.
Unfortunately, executives failed to accidentally reveal release dates for Evolve or BioShock Infinite's upcoming DLC, or to reveal unannounced titles. Curses. Take-Two did, however, say that Evolve is "one big one" it has announced for the year, but had "nothing else to say" about releases in 2014 and 2015.
Take-Two did not comment on the possibility of next-gen ports of GTA 5. The CEO acknowledged investor - and gamer - frustration with Take Two's tendency to keep its release plans close to its chest.
"Rockstar will make announcements as appropriate, and so will 2K," Zelnick said. "But we feel very optimistic."
Q3 FY2014 Highlights
The company highlighted the NPD Group's determination that Take-Two was the most successful publisher in the US in 2013. It also noted its buyback of 16.24 million shares, gaining greater independence at a cost of $276.8 million.
Apart from the launch of GTA Online and GTA 5 shipping 32.5 million, Rockstar also released Grand Theft Auto: San Andreas for iOS, Android, Amazon Kindle and Windows Phone devices during the third quarter.
2K had a much busier time of it, launching NBA 2K14, the fastest-selling entry in the series to date despite competition from EA's NBA Live. The basketball sim has now shipped 5 million units.
The publisher glossed over WWE 2K14, saying only that it is being supported with ongoing DLC.
Borderlands 2 got a little love though; the RPG shooter is 2K's highest-selling release to date with 8.5 million units shipped.
Release calendar
Sid Meier's Civilization V: The Complete Edition - PC - February 4, 2014
Borderlands 2 & Dishonored Bundle - Xbox 360, PS3, PC - February 11, 2014
The Elder Scrolls V: Skyrim & BioShock Infinite Bundle - Xbox 360, PS3, PC - February 11, 2014
XCOM: Enemy Unknown: The Complete Edition - PC - March 4, 2014
BioShock Infinite: Burial at Sea – Episode 2 (DLC) - Xbox 360, PS3, PC - TBA
Evolve - Xbox One, PS4, PC - Fall 2014
NBA 2K15 - TBA - Fiscal 2015
WWE 2K15 - TBA - Fiscal 2015