Grand Kingdom's tactical RPG action comes west in June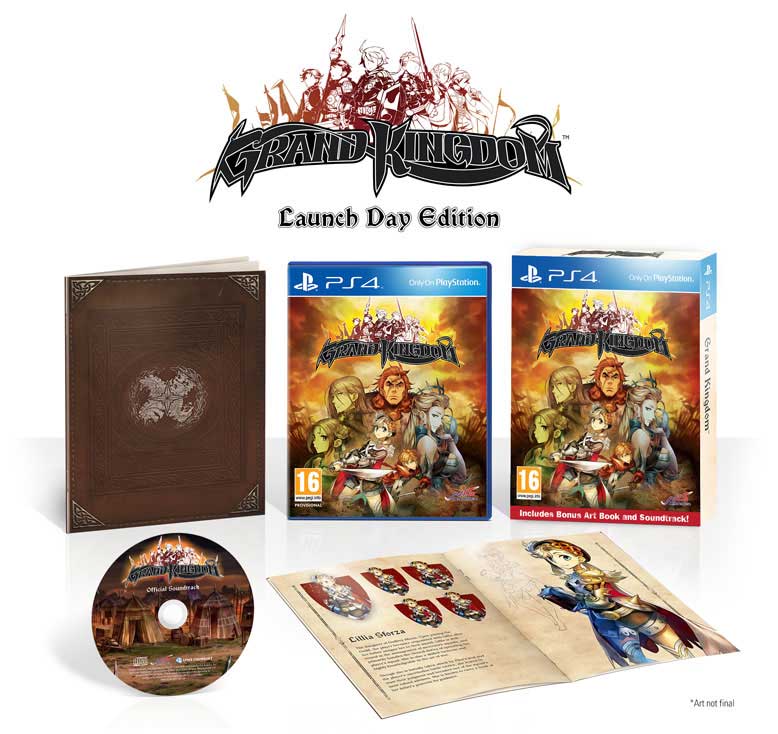 Grand Kingdom now has a release date and a snazzy day one edition.
Grand Kingdom releases in the west in June, NIS America has confirmed. Europeans can expect it on June 17 while North Americans will have to wait until June 21.
Launch copies of the PS4 version will ship with a 32 page art book and a five track soundtrack CD; check it out on the PlayStation Blog.
Although it was published in Japan by Spike Chunsoft, Grand Kingdom was actually developed by a team called MonoChro. Most importantly, the project was led by Tomohiko Deguchi, best known to us for Muramasa: The Demon Blade.
Players take on the role of the leader of a mercenary group, building a force and fighting under contract for four different nations. Combat takes place in lanes on a 2D field, queueing up each units actions before watching them all play out in real time - hopefully hitting those cross-class combos.