Grab these Fortnite Battle Royale freebies if you're a PlayStation Plus member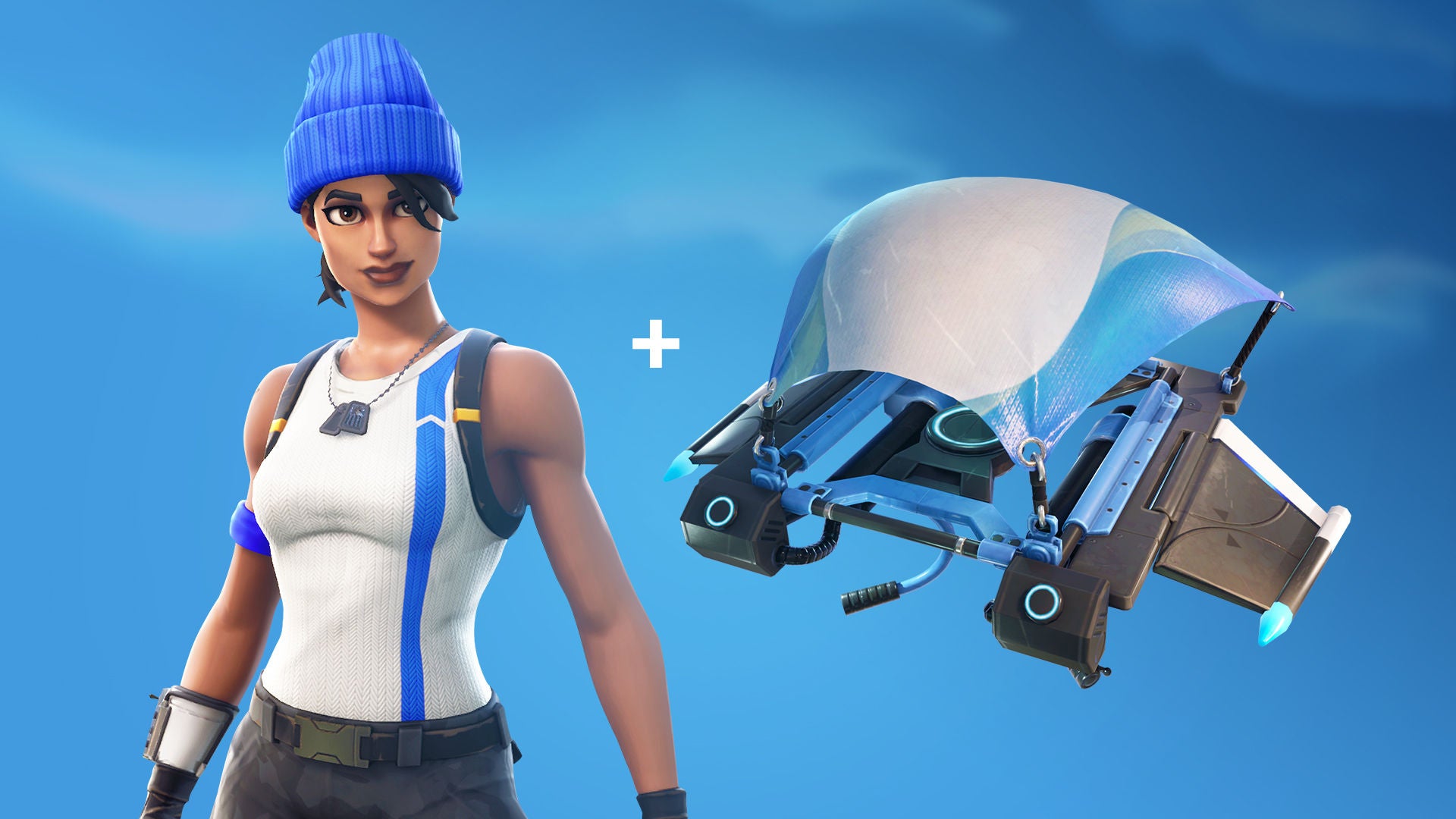 Epic Games is giving all Fortnite Battle Royale players on PS4 some free items, so long as they're PlayStation Plus subscribers.
The PlayStation Plus Celebration Pack for Fortnite Battle Royale showed up overnight on the PlayStation Store.
The pack comes with a custom glider, and an outfit. They both sport the blue and white PlayStation colours, but obviously don't offer any gameplay advantages.
It's available for a limited time, but the PlayStation Store description says that you have until February, 2019 to claim it. The link at the top is for the US store, but you can also grab it from the UK store at the link.
Later today, Fortnite's update v2.5.0 will go live, bringing the (late) Valentine's Day event. The event contents vary depending on whether you're playing the PvE Save the World portion of the game, or the multiplayer battle royale. You can bet there's going to be loads of cosmetic items, though.
Epic Games also recently confirmed that Fortnite Battle Royale's Season 3 Battle Pass will be available at the end of month for 950 V-Bucks.