How Google Stadia swallowed Typhoon Studios and spat out Raccoon Logic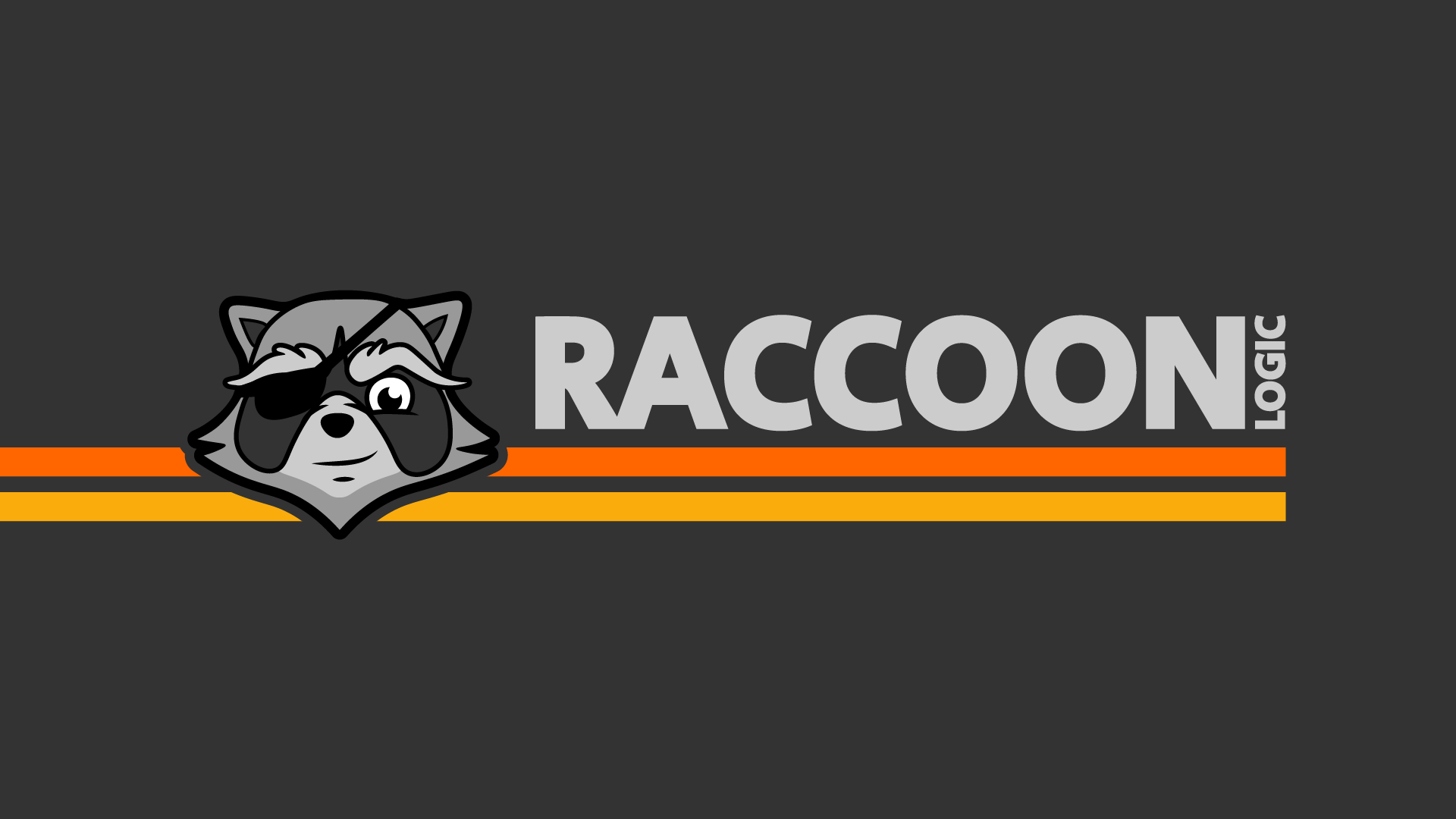 You may remember Raccoon Logic as Typhoon Studios, Google Stadia's internal development studio in Montreal - most famous for being dropped without warning as the tech giant quickly lost confidence in its game streaming venture.
But we were fans of this "bunch of scrappy people" long before they passed through the primary-coloured intestines of the Alphabet company. As Typhoon Studios, they put out Journey to the Savage Planet, a daft and surprising planetary exploration game which VG247 gave four stars. Before that, creative director Alex Hutchinson led Assassin's Creed 3 and Far Cry 4 - the elephant one - while executive producer Reid Schneider helped usher Arkham Origins and Arkham Knight into being.
Having reformed as an indie studio and salvaged the rights to Savage Planet from Google's entrails, Raccoon Logic intends to apply those AAA action chops to its next game. Besides its pedigree, the team is distinguished by its cut-the-bullshit attitude and anti-corporate comedy - both of which make for entertaining conversation.
VG247: For those who don't know, who are you?
Alex Hutchinson: I'm the creative director and co-founder at Raccoon Logic, the awkwardly named new studio that we're introducing here.
Reid Schneider: We were co-founders on Typhoon Studios. We might be the only company that's ever sold to Google and then never worked in a Google office.
Hutchinson: We got bought by Google the day the pandemic basically kicked off. So we were remote the whole time, and were regurgitated back out along with all of the game developers - before we had any free coffee or lunch or played with what I assume are large, orange foam balls.
VG247: Think of the office slides you haven't been down and never will.
Schneider: They talk about these microkitchens - 'you're never more than ten steps away!'. The only microkitchen is in my house, and it's not fully stocked unless I do it.
Hutchinson: It's terrible when those actors in The Internship spent more time in Google Mountain View than we did.
Schneider: Then obviously that ended, and we're super happy because we got to restart, building quirky, unique things. The best part of it is that we were able to get back all the code and intellectual property from Google.
VG247: How did you manage to keep hold of the IP for Journey to the Savage Planet?
Schneider: It was definitely on the tricky side. We joke that it took longer to get the IP back than it did to get acquired by Google. But they were really cool about the whole thing. They understood that as they were getting out of game development, it made sense for the people who created the IP to take it back. But Google's used to acquiring things, not letting things go. It was quite a process.
VG247: Did you jump straight into a sequel for Journey to the Savage Planet during your year at Google?
Hutchinson: It was pretty tumultuous, to be honest. We explored options for licences, for focused cloud tech and ideas for the sequel. But because we stayed small for that entire period, the only realistic thing we could do was keep iterating on the core ideas of Savage Planet. We did a lot of work while we were there.
Time is your greatest resource, so throwing away a year of work is heartbreaking. Google were very generous in selling it back to us. We're excited to be able to pick through that and figure out what we wanna keep.
VG247: So will your first game as Raccoon Logic be Journey to the Savage Planet 2?
Schneider: Right now we're not really ready to talk about what we're doing next. We're back, we've got the IP, and we really like the idea of being indie again. There's something really cool about being able to just focus on making games and not thinking about all the other stuff that's tangential, or is a distraction.
Hutchinson: At big studios, about 50% of my time was reformatting and redescribing decisions to keep them alive to an editorial group, or marketing, or execs. A huge chunk of my job was protecting the game. I had a lot more energy for that when I had more hair.
VG247: Journey to the Savage Planet was a satire of corporate life. Did working for Google give you any new material to work with?
Hutchinson: We have a fascinating storyline...
Schneider: No!
Hutchinson: Reid and I spent time in Silicon Valley, we were at EA for many years, we've been through the various wringers of big corporate structures. We've got lots more inspiration moving forward into the next game, for sure.
VG247: You could see the Far Cry influence in Journey to the Savage Planet - not just in the moveset, but the way wildlife intersected and caused unexpected events. Can we expect to see more of that?
Hutchinson: I'm glad you brought that up, that's exactly the sort of stuff that we're interested in. For me, the player story always trumps the authorial narrative. It was the joke in Far Cry 4 that we can have all this heavy-handed story about the troubles of violence and how you're here to bury your mother, but we know that every player picked up the box to shoot people on an elephant. People trying things and experimenting is the joy of video games. The unknown, turning over a rock and seeing what's there, or interacting with the creatures in the environment with weird and wacky verbs. That's something we wanna keep embracing.
VG247: There's been an explosion of photography games since Savage Planet came out. Are you likely to return to that mechanic?
Hutchinson: It's a great non-violent way to celebrate your universe and give people systemic tools to interrogate the world. The camera is just a gun where the output is a photo and not a death. It has 90% of the skill and excitement of targeting and pulling a trigger. I was actually pitching a Pokemon Snap-y thing for a while there, as the fastest possible thing we could put out. But a camera quickly becomes like a gun, something that's a given, that's in every game. I don't think we could get away from it - if you're exploring a brand new world then taking pictures is part of it - but I don't think it'll be a core mechanic.
VG247: Journey to the Savage Planet was about the joy of discovering something strange and alien, and coming to understand how it behaved. With a sequel, you've got the Halo problem - how do you keep it fresh and foreign a second time around?
Hutchinson: If we go back, we'll put it on a new planet with new creatures. If you're doing a cop drama, it loses steam if it's always reexploring the first crime. But if you have a new crime, you have the comfort of the characters in a new mystery. I think that's how we try to tackle it, and not be afraid of radical change within a franchise. That's something that stultifies the big studios.
Schneider: Halo is pseudo-realistic. And the more serious something is, if it doesn't land completely, then it just starts to feel ridiculous. What we always want to do is embrace the humour and ridiculousness of it at first, because then it just becomes funny and satire.
VG247: Reid, your background is on the Arkham games - how does that experience manifest in your work today?
Schneider: I learned a lot working with Rocksteady. They're absolute pros. They were really careful that whatever they shipped lived up to the vision of the team. It gave me a framework on how to frame a game delay with a publisher, and hold the line…
Hutchinson: Hodor!
Schneider: Hold the line, and do what's best for the team and the game. Typhoon never crunched, and we were able to get the game done.
VG247: You're being funded by Tencent now. I think most of us associate Tencent with multiplayer services like League of Legends or Fortnite, but they're backing a huge variety of games now. What does their involvement mean for the games you make?
Schneider: They've been phenomenal partners. They invested in us way before the IP and the code was figured out. We weren't trying to shoehorn, 'Oh, we're going to make a MOBA or battle royale'. What's great about Tencent is they focus on people, and that's a really welcome change.
Hutchinson: It's the difference between old video game money and new video game money. Old video game money started out embracing risk and now it's become risk-averse. It tries to do that by embracing brands and licenses. The new video game money is embracing people, and that's always a better solution.
VG247: Obviously it didn't work out, but you spent quite a while working as a first-party studio. What did that experience teach you that you can carry forward into Raccoon Logic?
Hutchinson: We realised we're scrappy, and not as comfortable in big corporate structures as we once were. They require everybody to fall in line and agree to progress. We were all good at that for many years, but at a certain point you feel like you want to pay off your experience and make strong decisions. For better or worse, this is how we're going to go out: on the quality of our own ideas.