Gods and Monsters playable demo was made available on Stadia by mistake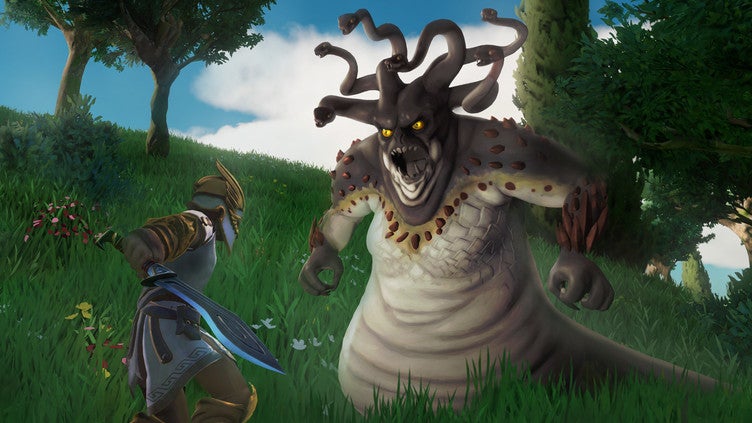 Stadia users were able to play an early build of Ubisoft's unreleased Gods and Monsters by mistake.
A demo version of Gods and Monsters was made available on Stadia yesterday and was listed under the codename the Orpheus.
While the demo has since been pulled, the Stadia subreddit has footage if you wish to give it a look.
According to Ubisoft, what you will see in the clip is from the E3 2019 demo, so again, it's an early build. The company told Eurogamer it will re-reveal the game later this summer - and it will no longer be called Gods and Monsters.
"Our vision for the game formerly known as Gods and Monsters has evolved in surprising ways, which is common when developing exciting new worlds," Ubisoft Quebec exec Marc-Alexis Cote said in the statement.
"Much has changed since [E3 2019] in terms of features, tone, art, and character design, and even the name of the game. We are hard at work and very excited to finally show players what we have created at the end of summer."
Stadia also sent EG a statement admitting fault, and noted only a "few hundred gamers were able to play it for less than 30 minutes."
Announced during Ubisoft's E3 2019 briefing, the game was revealed an open-world action-adventure, where players would try to defeat the Greek monster Typhon. Players would solve puzzles, explore dungeons, take on legendary quests, and battle mythological monsters.
The game is in development by the same team that created Assassin's Creed Odyssey.
Originally slated for a February release on PC, PS4, Switch, Xbox One, Uplay Plus, and Stadia, the game was delayed alongside a few others by Ubisoft. It is now also slated for release on PS5 and Xbox Series X.