God of War studio has five more games plotted out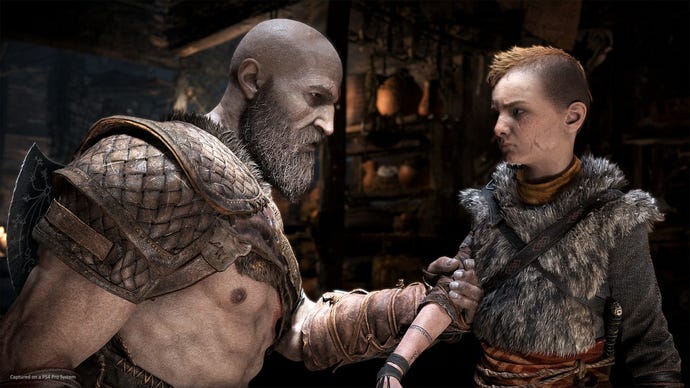 God of War will have no shortage of sequels in the immediate future.
God of War was a smash-hit in just about every sense of the word - both in terms of reviews and sales. It's already topped UK retail sales charts for two weeks, and that doesn't account for digital sales.
This also means greenlighting God of War sequels shouldn't be a problem for the forseeable future. Which is good, because Santa Monica Studio has five planned.
The information comes to us via an interview with Kotaku where director Cory Barlog talked about God of War's development. Beyond the game's long development - which is a good explanation of why God of War has so many patches now - Barlog mentioned that he has five sequels mapped out in his head.
Whether the series actually unfolds this way is another matter, but it's pretty safe to say Sony would love to publish another five games as successful as this one. What I find interesting is that Santa Monica might bypass the traditional three-act trilogy format for a five-part storyline, which is a format usually associated with tragedies.
Another possibility is Santa Monica will attempt what the original God of War series did: Publish three core games alongside spin-offs like Chains of Olympus. Perhaps Atreus will get his own game after the story of Kratos draws to a close. Uncharted attempted something like this with The Lost Legacy, which turned out fairly well.
Whatever the case, it's safe to say Dad of Boy's adventures will continue for some time.