God of War III demo is GO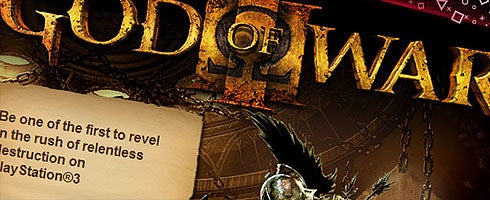 True to its word, SCEE is now sending out mails with promo codes to get the God of War III demo, which is now available.
We're downloading as we type. It's the E3 code. Says so on the splash screen.
It's a 2.7Gb file and it looks as though PSN's having a good old groan at the moment: only 333 minutes to go.
The game's out next March.