Here's more footage of God of War showing exploration, loot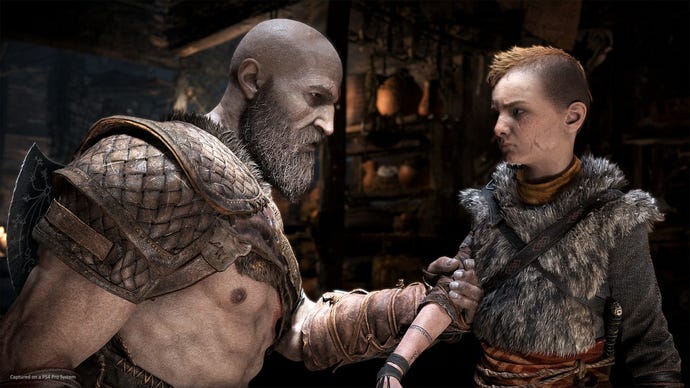 God of War is only a couple of weeks away, but we can't seem to get enough of its bombastic gameplay.
A new God of War video has been released showing a boss fight with one of the trolls, and delving a bit deeper into the exploration side of the game.
God of War is not an open-world game, but it's not a linear adventure either. In the video, we see the player take an alternate route to explore an area off the beaten path, which leads him to some of environmental storytelling that's nice to see.
There seems to be a chest around every corner, with some requiring a bit of puzzle solving to unlock them. The one shown had three runes that you needed to find in the environment before the chest lock is removed.
This also plays into the loot system, and the different rarities attached to in-game items. It's not clear what advantages they offer just yet, since you'll be stuck with your axe for likely the entire game.
We recently learned that God of War has four difficulty settings, and will offer a performance mode for players on PS4 Pro.
God of War is out April 20 on PS4.