Goat Simulator pays tribute to Diablo's infamous Cow Level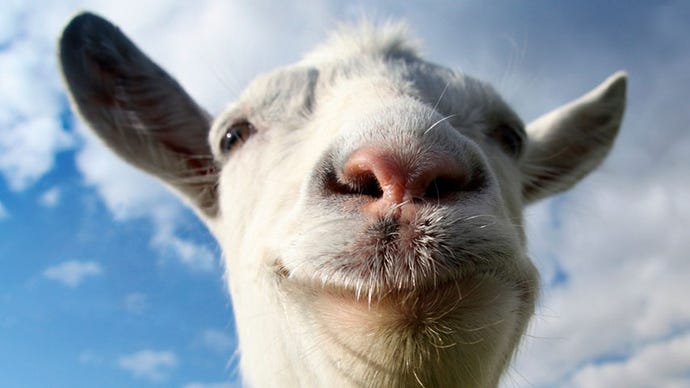 Goat Simulator's MMO update contains the usual slew of secrets and oddities, including a delightful treat for fans of Diablo.
One of gaming's hoariest Internet legends is the existence of a "cow level" in the original Diablo. Blizzard being Blizzard has never perfectly ruled out the possibility, although since nobody's ever verified its existence it's almost certainly one of those "resurrect Aeris" things.
In honour of the story, Blizzard did put a cow level in later Diablo games, which is wonderful. Now Coffee Stain Studios has produced its own tribute to the legend in Goat Simulator. Behold l3ardoc's adventures:
The latest free Goat Simulator update is MMO-themed and pretty delightful.