Gifts for gamers: VG247's Xmas shopping guide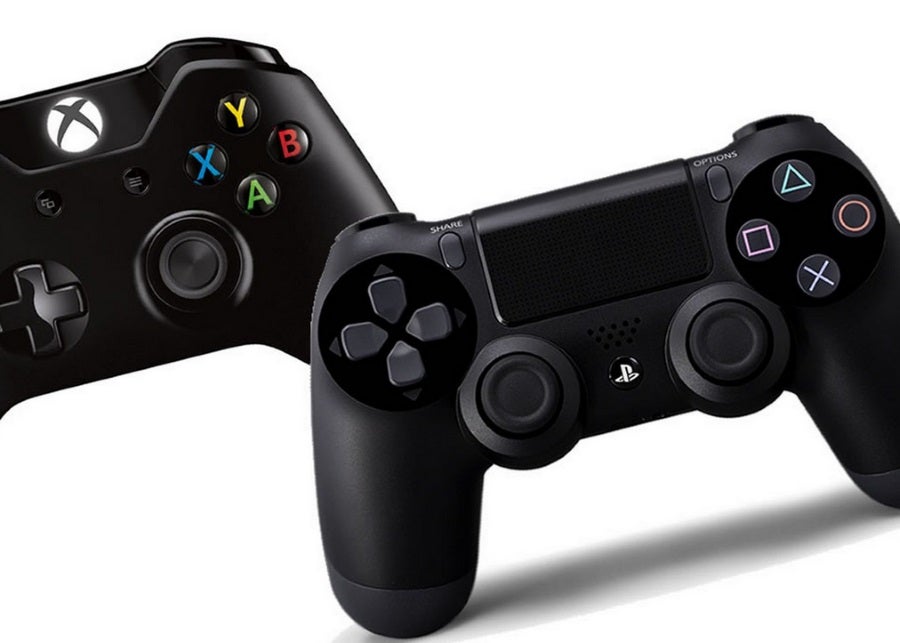 What to buy for the gamer in your life this Christmas? That's probably you. So get this stuff.
Christmas gift guide for gamers
Gaming is a pricey pastime, which is why gift buying for gamers can often feel like a mercy mission. The latest consoles beg for their high-definition output to be appreciated beyond a basic TV set up, while the biggest games are only 'starter packs' for many months of downloadable content to come. So, we've put together this short list of top titles, awesome accessories and best value bundles that will bring you everlasting kudos after all the cards are opened and the paper torn off.
Fallout 4
As the best selling blockbuster of 2015, it is likely that anyone who already owns a gaming PC or next generation console (PlayStation 4, Xbox One) has secured themselves a copy of Fallout 4. If you don't already know, Fallout 4 tracks the exploits of a nuclear apocalypse survivor, establishing a new life in what remains of Boston in the year 2287. Its captivating open-world is huge and lifelike with much to see and do while defending against mutated creatures and gangs of rival humans. There is a useful Fallout 4 Season Pass to extend the experience, which will be very well received by the biggest fans.
Call of Duty: Black Ops III
This movie-like military shoot-'em-up series is enjoying a return to form this year, after fans became slightly burned out with Call of Duty: Ghosts (2013) and Call of Duty: Advanced Warfare (2014). They were both rock-solid and respectable games, but Black Ops III is a reminder of how COD can have a ton of fun even during its most intense moments. The basic package is value-packed with a colossal story-based Campaign alongside a hilarious Zombies mode and the celebrated multi-player arenas. Ensure the resident COD player never misses a game with Xbox LIVE or PlayStation Plus membership.
View Black Ops 3 Season Pass on Amazon.
Star Wars Battlefront
If you strongly suspect that a friend or family member cherishes dreams of becoming one with the Force, Star Wars Battlefront will score you a bulls-eye on any of the new consoles or gaming PC. If you're buying for PlayStation 4, check to make sure that somebody else isn't purchasing the bundle pack. Otherwise, just rest assured that any Star Wars fanatic aged 16 or over will go crazy for this. Again, a Season Pass will be equally appreciated as will extensions to Xbox LIVE or PlayStation Plus memberships to make the most of exciting new downloadable content promised throughout 2016.
Assassin's Creed Syndicate
This is another long-running series whose legs showed signs of tiring last year. But with its setting of Victorian London at the birth of the Steam Age, Assassin's Creed: Syndicate reclaims all the romance that made it such a compelling journey. It's too early to tell if its spell will last as long as the majestic Assassin's Creed IV: Black Flag (2013), swashbuckling in the Caribbean remains a dream for so many, but heroes Jacob and Evie Frye form the perfect partnership for street fighting and skulduggery alongside historical figures that include Charles Darwin, Charles Dickens and Alexander Graham Bell.
LEGO Dimensions
While it's still Skylanders SuperChargers that rules the roost in the toys-to-life category, and with Disney Infinity 3.0 gaining ground with its Star Wars Rise Against the Empire Play Set, the ingenious LEGO Dimensions is building a success of its own thanks to embracing the tactile nature of the bricks in conjunction with magical on-screen scenarios. Its LEGO Gateway is a far more interactive 'portal' than those used to activate its rivals, so that children and adults can enjoy collaborating to solve fast-paced puzzles. Gift buyers have plenty of Level Packs and Team Packs to choose from too.
View Doctor Who Level Pack on Amazon.
View Jurassic World Team Pack on Amazon.
PlayStation 4
Sony has the world's best-selling home console, with PS4 outpacing Xbox One at a ratio nearing 2:1 (30 million versus approximately 16). Among the contributing factors to its success is a modest though significant performance advantage that allows games to display in higher resolution than Xbox One. However, where Sony has been really smart this generation is tying up exclusivity deals with publishers, becoming the new home of Call of Duty and bringing new content first to Destiny. Outright console exclusives include the Uncharted series and Street Fighter V, which are both huge. Meanwhile PlayStation Plus members continue to benefit from quality free games every month. We strongly recommend the Nathan Drake Collection bundle as the best kerpow for your pounds.
Xbox One
The minor hardware shortcomings of Microsoft's latest device are by far outweighed by the huge exclusivity deals in place, predominantly with Electronic Arts and FIFA. If football is your recipient's passion, having the unique Legends line-up in FIFA 16 Ultimate Team is a big consideration. Fans of the Tomb Raider games can only enjoy Lara's newest adventure this Christmas on Xbox One. There's also the critically acclaimed new Halo, the latest in the greatest sci-fi shoot 'em up series of all time. If the person you're buying for adored their Xbox 360, they'll likely thank you most for an Xbox One.
View Xbox One 500GB console with FIFA 16 bundle on Amazon.
Nintendo 3DS
For younger gamers, it's hard to imagine a more exciting present to open than a New Nintendo 3DS. The handheld console still has quality experiences to offer that are uniquely enjoyable versus the relative ease of handing over a smart phone or tablet for kids to toy with. Games such as Mario & Luigi: Paper Jam Bros and Chibi-Robo! Zip Lash are an absolute delight, and of course 3DS is the home of Pokémon, with the classic Pokémon Red Version, Pokémon Blue Version and Pokémon Yellow Version being re-released on the Nintendo eShop in February. Every home should have one.
Wii U
If you've a younger audience to keep entertained at home, or if you're somebody that fondly recalls when videogames were all cheerful, colourful and bright, Wii U is a valuable prize to be sought. The Mario Kart 8 and Splatoon Premium Pack should put a huge smile on the face of almost any gamer. Add to this a copy of Just Dance 2016 or Super Mario Maker and this is as solid a gift as you're ever likely to find. The quirky console is still showing its credentials as great all-rounder too with the newly released Xenoblade Chronicles X, an MMO-style quest with a Japanese anime flavour.
Headphones
Despite the strides made in gaming audio this past decade, it's still surprising to find gamers content with the sound quality provided by the TV. PC gamers, in particular those competing seriously in FPS games, have known how much closer to the gameplay a great set of 'cans' can bring you. It really is an ear-opening experience, achievable from official stereo headsets for Xbox One and PS4, though obviously with more impressive results gained from spending substantially more on something like the amazing Sennheiser GAME ONE combined with the surround-sound of an ASTRO MixAmp.
Bungie Store
There can be no denying the success of Bungie's spiritual successor to Halo, and Destiny aficionados are as fanatical as you're ever likely to find. And to that end, we direct you to the official Bungie store, which delivers to the UK, where all manner of Destiny-related merchandise can be found. They keep selling out of the squishy stress-relieving Engram 4-Pack, but plush Ghosts are still available, alongside a wooden model sparrow and a huge array of mildly esoteric t-shirt designs. Honestly, for a Destiny fan, this is a very dangerous place to visit – that's how good it all is.
Extra controllers
This is quite obvious, but don't underestimate the need for shiny new controllers where dedicated gamers are concerned. There are numerous special edition versions of the official controllers for PlayStation 4 and Xbox One. Microsoft has also made an Elite version of its own controller, tailored to suit the needs of an eSports enthusiast. At the moment, it's only the Xbox One controllers that are officially compatible with a PC. They are just awesome all-rounders. Also consider charging stations for both the DualShock 4 and Xbox One controllers, we've found these are so convenient to use.