Ghosts, cocaine, fistfights, porn, poop, and police - the untold stories of game development
Every job has its weird moments. When I used to manage a gentlemen's club, I once went handing out flyers with some of the girls and was attacked by a door supervisor from a nearby bar. He picked me up and ran me across a street, almost putting me through a shop window.
When I worked in retail, an old dude came out of the changing rooms to ask for another size in trousers. Thing is, he should have had another size of boxer shorts on because his testicles were near his kneecap. I can still see them when I close my eyes.
This got me thinking - what are some of the weird, awful, and funny untold stories of game development? We asked a bunch of games industry people to tell us their weird stories, many of them anonymously, and here are the results. Those who chose to share their names also wanted to make it clear that these stories were nothing to do with their current roles.
Strap yourselves in because shit is about to get strange.
This is it, the apocalypse
Sometimes developers don't consider their games in the context they are being released in. The political climate. Here is a story about one of those times.
"Not too long before alpha, MotorStorm Apocalypse was actually going to be MotorStorm San Francisco. Despite everyone in the company knowing it was an earthquake racer, in a place where earthquakes happen, it wasn't flagged as a problem until the game finally made it to Kaz Hirai's desk.
"Kaz said the game couldn't launch unless it was based in a generic Bay city, as it was a bad PR/bad taste to make a game where people had died in the recent SF quake. Hundreds and hundreds of very identifiable SF world assets had to be reworked, massive, needless crunch, and then the utterly terrible events of the Japanese tsunami when the game was about to release sealed the game's fate (and big chunk of the team who got laid off)."
Tits and tyres
Bad things happen when the people at the top don't listen to the people who are working on a game at the ground level. Meet the CEO who thought they knew best.
"One CEO of a developer used to absolutely hate designers and fundamentally disagreed with the concept of designing a game on a genetic level. He would take members of the art team out in his Ferrari or Lambo and rag around country lanes, telling them to get photos as 'this was all the game design they needed'.
"The same guy would also refer to 'Xbox Live' as 'Xbox Lie' in presentations to externals. He would also often hand draw over beautifully created presentation artwork which no one would see until the actual moment the presentation was being given - stuff like drawing spliffs, or writing 'so good you'll shit in your helmet' on the slides. He also loved to use the phrase 'tits and tyres' when describing what the audience wanted."
A ghost story
What happens when you're asked to make an app that can catch and destroy ghosts for a tie-in to a popular ghost-hunting television show? You try to get some ghosts, obviously.
"Based on the information they gave us, we designed a system that we theorised would either detect or kill ghosts. With no way of knowing which it was, I asked them to provide some ghosts for us to test with. They were not amused. Thankfully my boss thought it was the funniest thing ever."
Unrequited love
From ghosts to phantom relationships. Here's what happened when one developer found out their game was an attempt at wooing a celebrity.
"First job in the industry at an indie company, everything was going great until the CEO told me the only reason they were creating an entire game was to make a celebrity recognise them as a soulmate.
"The CEO thought they were a thing called "Twin Flames" so, ya know, bound by the universe or something like that - everything happened for a reason and everything would make sense as soon as the celebrity saw them. The entire game is built around the celebrity. I wasn't able to continuing working there after things got too out of hand."
Publishark
Getting your game noticed isn't easy, so it often pays to get with a publisher who will help you along. Just be careful who you partner with.
"One publishing company still very active in the UK has a payday loan funding model. They take desperate dev teams who've struggled to get funding and ship games where the developer then effectively gets into 'debt' with the publisher and needs to make more games - often barely earning a wage to pay off the 100% interest rate."
Quality Assured
In the UK, every single banknote is contaminated by cocaine within weeks of being in circulation. It's not surprise, then, that games development isn't immune to the allure of illicit substances - at least in the repetitive world and long hours of quality assurance.
"Working QA way back in the day, our senior QA management dealt drugs to the rest of the company. Mostly pot, a little coke, occasionally shrooms and more exotic stuff. I don't think it's unusual to get dealers in any workforce, but it was odd to me that an unspoken requirement to get promoted to team manager was that you'd resell to your team. I never made team manager. The cleaning staff one day said they'd stop cleaning the bathroom in the development offices if they didn't stop leaving cocaine on the toilet seats. Yes, the seats."
Some people in QA try to perk themselves up in other ways, of course. If you are working on a game in QA, it's tempting to put silly names in, or daft images - anything to break up the monotony of doing the same thing over and over. The thing is: don't.
"When I was working at Criterion QA, we would create these test accounts and add pictures, etc, for testing. My lead used the image of a dog that looks like a fluffy penis. Then these test accounts were used for something official - I can't quite remember what, but I think it was showing execs the game or other people in the company. There was uproar and he had people fighting for him to be fired for it, but the QA manager managed to save him."
Daft pictures are one thing, but it could be worse - it could be offensive names.
"I submitted a bug where the name on something unintentionally changed back to your previously chosen one. I was having a laugh and naming the collective of characters after terrorist organisations, because you could also theme the organisation with costumes and stuff.
"Because I'd managed to slip a terrorist organisation past the filter, the bug went all the way to the top of the company and I got a right telling off for doing it. Proper taken into one of the soundproof meeting rooms with the project leads who looked like they were telling me that I was about to get 25 to life in jail. They were worried that it might have gotten out there and caused some controversy, but it's playtesting ain't it? If I don't do it, some Youtuber would and kick up a storm."
Still, at least these people were doing their jobs while having a laugh. Some people who work in QA are just along for the ride.
"QA on GTA 5 - right before release. I'm just powering through the campaign and doing side shit, normal stuff. This guy next to me starts out same as anyone, but then by the end of day one he's doing random shit in-game, as you do. I hear him exclaiming 'man, the graphics, I can't believe this!' - I look over and he's getting a lap dance in the stripclub. He keeps on at this for a good half hour before one of the guys running our test group politely explains that there is other stuff to do in the game."
If you're not yet done with game testers bumbling their way through a shift, this last one should top you up.
"Once had a tester put a bug into a database for a application we were working on that read as follows: 'I left my game sitting on the main menu while I went to get a can to drink because I was thirsty and needed the energy. It was a Pepsi Max. When I returned to my setup a train went past the window and my title crashed at the same time. In surprise, I dropped my can onto my desk and spilt my drink. The application then displayed a core dump error message'."
Replica guns and armed police
What is one thing video games love to do the most? That's right, it's shooting. That means offices are generally littered with nerf guns, statues of video game protagonists, and even replica firearms and swords. It's a recipe for disaster.
"As part of working on a modern day FPS at a previous employer, we had several prop/replica guns in the office. The smoking area was this pedestrian bridge between two buildings where the walls were floor-to-ceiling windows.
"One day, someone went on their smoke break and took a replica AK47 with them, absentmindedly pretending to be in a game and aiming this replica weapon down to the street level. Five minutes later, when said person had returned to their desk, a squad of riot police stormed our office building with very real guns drawn, shouting at several colleagues out in the lobby to get on the ground and not move. Someone in a building across the street from our office had seen the person waving the weapon around and called it in.
"The police ended up inspecting these replica weapons and the licenses for them, and having a very stern conversation with the culprit. Thankfully nobody got hurt."
Impromptu porn
If you're working on a licensed game, what's the most important thing to focus on? Authenticity should be right up there, right? Well, not so for this producer.
"I worked at a small studio for my first industry design job, and we were making the game for an, at the time, popular TV series. The softcore porn FMV that is in that game wasn't licensed at all, but was actually recorded by a producer who paid two strippers to go make out with each other in a hotel room. They knew what they were being recorded for, but, at least to me, that's still crazy."
Bumbling Blizzard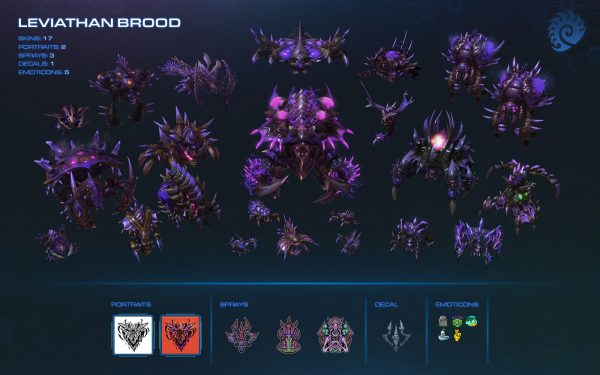 People who game on Mac always get treated a bit like passengers on a budget airline, but it's not always because the developers don't care, if this story is anything to go by.
"Blizzard deleted the source code for the Mac version of StarCraft, which is why, for years and years, it was only available in English but the PC version had full language support - they had to backwards engineer it from the game discs."
Humans are terrible
Just in case you needed a reminder that humans are in fact bad, here are some stories of people abusing their power across the industry.
"VP of a large developer/publisher used to order various hardware - laptops for his kids, TVs for his house, software he fancied owning, and even Downton Abbey DVDs for his wife. He would buy all of this on the company account rather than pay from his own pocket. He didn't particularly hide his behaviour from his senior managers either.
"Said VP earned a telephone-sized wage and would take great glee in refusing to give people pay rises at the opposite end of the scale, even knowing that people were on the breadline and not eating. He actually used to laugh about it and say it was character building. Same bloke also got caught by his wife in an 'after work', er, meeting with his PA (must have been hot as they had no clothes on). These aren't even the worst things he's done…"
Speaking of people at the top not giving a shit about those with no money, here's another anecdote from someone else.
"I remember coming in to work during heavy crunch and finding a coder sleeping under his desk for the nth time. I explained to the studio manager this was a problem and we had to do something about the guy's working conditions. He bought him an air mattress."
If that wasn't enough for you, how about leaving your children with a stranger at an industry event?
"I had a high-profile, not-well-liked, English 'rock star' developer approach me at a Call of Duty stand in 2014. He was going to use the restroom and proceeded to hand me his young children. I didn't work on the stand and he didn't return for 45 minutes."
Forget sending your kids to a stranger, though - how about paying yourself for work you didn't do?
"An outsource manager for a platform used to run his own offshore outsource company using his wife's name, outsourcing work to himself. Naturally, the company didn't know or at least turned a blind eye until he got found out because he didn't remove his personal details from a file he submitted."
People who are right at the top of this industry love to piss away money, it seems. Here's another example.
"After spending the company's reserves on a footballer license for a game that was *so* bad the magazines refused to review it, the then publishing manager responsible said in a senior meeting that 'reviews scores don't matter' and convinced his peers there was no need for a contingency plan.
"Seems they did, though, as the company folded soon after with a 100+ people losing their jobs and a bunch of that particular company's best games that were right near completion never seeing the light of day - they basically couldn't afford to get the discs built."
Anger management
Games take ages to make, people pour their souls into them, crunch happens, people are tired, and sometimes tempers flare in the workplace. Here are some stories about people who flipped their shit.
"I used to work with an artist back in PS1 days called 'Shreddie' (never knew his real name). When software used to crash he'd stand up and start screaming at his PC and proceed to smash his keyboard over the desk. No one ever ever said a word about it. Almost on cue, IT would appear with a replacement keyboard for him."
It's not always developers taking things out on their equipment, however.
"I once witnessed two designers have a full on Bridget Jones-style 'fist fight' in the middle of the studio over the track design process on a certain well known, floaty, futuristic racer."
If that wasn't enough, here's some more violence, and a man managing to fail his way upwards, obviously.
"I once went to a developer to pick up a milestone build of a GBA game and it wasn't ready. I was asked to wait, which I was happy to do. The exec at the developer then proceeded to go and scream at his producer for 'late delivery', followed by a punch to the face. This was in the middle of an open plan office. This lovely bloke went on to be an enforcer, getting games shipped, no matter the quality or fallout, at lots of other developers/publishers for the next 15 years."
Bad hygiene
There's always one person in every workplace who makes the bathroom an unpleasant place to visit. Here we pour one out for those people. Shitters, here's to you.
Stephen Kick - "I found out a previous artist on the project I was on had gone into the restroom one day, snapped a picture of his pubes, then used the image as a custom brush in Photoshop. No wonder everything had a wavy texture to it."
From pubes to poops.
Steve Bristow - "I was in an office with three male toilets and one female, for 25 men and two women. Over a period of weeks, I noticed both women exiting their loo in a state of perplexity. It came to a head one day when Miss A entered the loo and shouted "FOR FUCK'S SAKE" loudly enough to stop the whole office.
"She stormed out of the bog and physically dragged Miss B into the can. More shouting. It transpired that, due to a plumbing malfunction, the deposits from Trap 1 in the mens' (popular because it had a window) were being rerouted to the womens' single stall and both women had been under the impression that the other was some kind of half human half mastodon with terrible flushing etiquette."
Next up, boogergate.
"For a long time at Telltale, someone kept leaving boogers on the walls in the mens' bathroom. It was so frequent they were dubbed the "Booger Bandit". It stopped a few years ago, and no one ever figured out who it was."
And one bonus shit:
"One shift, someone had clogged the toilets with a gigantic, unholy shit. One of the senior management team had to chop it up with a kitchen knife."
You're hired
Before you know if a potential employee will leave a devil turd in the communal toilet, you have to take a chance on them. You do that because their application caught your eye. Here are the stories of some people who managed to stand out during the application process for the wrong reasons.
James Parker - "We once had a lad apply (speculatively) for an intern role which listed the various menial tasks he was willing to do to get a foot in the door, which ended with '...and maybe the occasional handjob'."
This story triggered a memory for another developer.
Ian Thomas - "You just reminded me we once had someone send in a job application that said he was skilled at 'dealing with the pubic'."
Exploding cats and maggots
Not all games are games, first and foremost. Serious games are designed to help people learn, or to help folks deal with debilitating conditions. Here is what happened on one of those projects.
Emre Deniz - "The design brief wanted a cat to explode if it was clicked on too many times, in increasingly louder/distressed meowing before it blew up. No, this wasn't Postal, this was a health game designed for the elderly and used for clinical trials. Not knowing why that cat was meant to explode has haunted me for four years now."
Another type of game that isn't a game is an app. You know the things - you download them on your phone and gamify various aspects of your life. Here's one app a developer was asked to make.
Paul Kilduff-Taylor - "We once had a long, serious meeting about an app which was supposed to encourage people to lose weight by alternately showing them pictures of food and pictures of maggots, during which one of the clients repeatedly said 'I suppose I could just get this made in the Philippines'."
Into the grinder
Working in games might seem fun from the outside, but it takes its toll, even without all the shit, armed police, drug dealers, and awful bosses.
Jean Leggett - "I once graffitied office white board at EA during crunch for SSX3. It was a picture of a meat grinder with EA as a label, with legs sticking out of it and SSX3 written in the trail of blood. It stayed up from Friday to Monday. I think the sentiment was shared."
Speaking of contraptions that grind stuff up, one anonymous contributor told me a "developer based in Manchester has an office shredder with a post-it note stuck on the side with 'HR' written on it". Professionalism!
We all know crunch is bad, but sometimes developers are even asked to work long hours doing something that's completely out of their remit. This kind of thing was more common in the past, of course.
"Back in mid-PS1 days when money was being made hand over fist in stupid amounts and internet connections were super unreliable, it was cheaper and easier to send some poor bastard on a flight from the UK to US with a bunch of Master discs. They would then have to exit into Arrivals, hand over the discs, and go straight back into Departures to fly back to the UK."