Ghost Recon Wildlands PvP Update 4: New Assignment releases today, brings 3 new classes, 2 new maps
New Assignment, the latest free update for Ghost Recon Wildlands, will be available today and it comes with three new classes.
Ghost Recon Wildlands players will be able to try out the new classes, along with two new maps.
Season Pass and Ghost War Pass owners will immediately unlock the three new classes with an exclusive seven-day early access, while other players will be able to unlock classes with Prestige credits earned through progression or through the in-game store.
These classes, which are described below, "round off" the PvP content included in the Season Pass and Ghost War Pass offers. Each are available in all PvP modes.
The Trapper: an expert shooter, equipped with a semi-automatic sniper rifle with the ability to mark downed enemies and deploy remote KO-gas traps to stun and damage enemies.
The Guerilla: a support-class, specialized in diversion tactics and equipped with a smoke-grenade launcher drone.
The Stalker: a sharpshooter, specialized in silently dispatching her enemies thanks to her special abilities.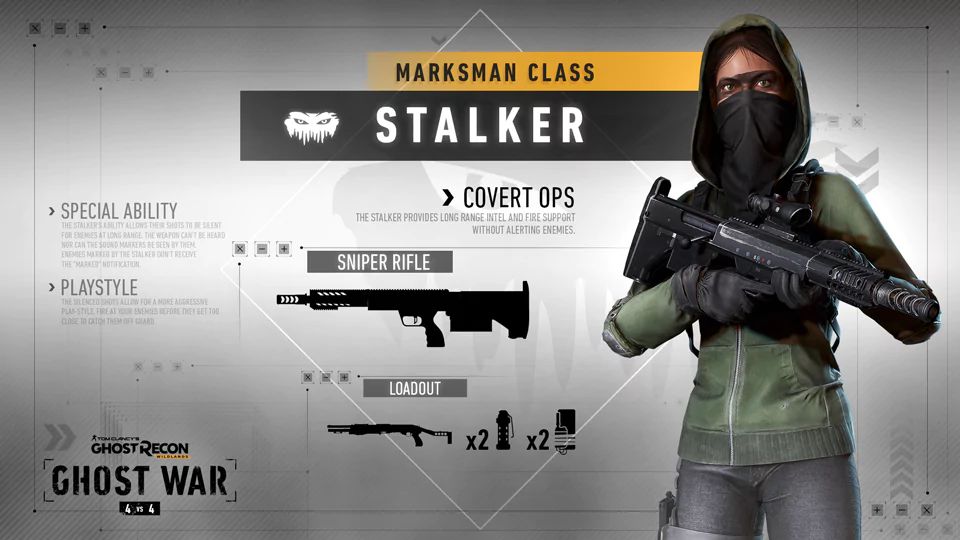 The two new maps, Refinery and Cliffside, will be available for the Extraction mode exclusively.
Along with the aforementioned, New Assignment also includes a series of updates addressing player feedback for both PvP and PvE modes.
There's also a new map-voting tool which will allow players to vote for one of three possible Ghost War maps, each from a different game mode, at the start of every new PvP Quickplay and Ranked match.
The new maps and gameplay updates will be available free and simultaneously to all players.
Finally, Ubisoft announced it has updated the release roadmap for Ghost Recon Wildlands. Following the release of New Assignment, Ghost War Update 5 (Reinforcement) and Update 6 (Bravo 6) will merge into a single update planned for early April.