Ghost Recon: Wildlands new Tier 1 Mode detailed, rewards and upgrades explained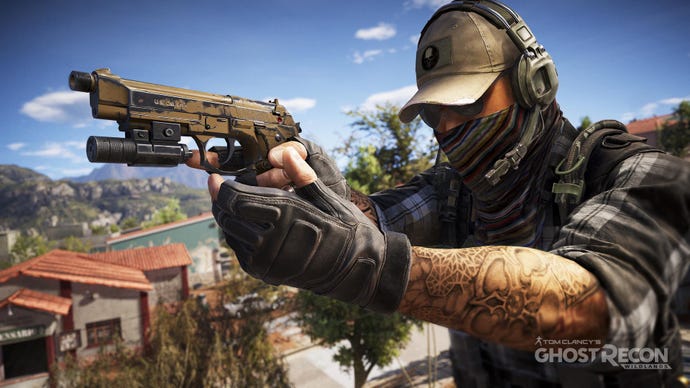 Ghost Recon: Wildlands gets a new mode. Here's how it works.
Ghost Recon: Wildlands went offline this morning for a hefty 8GB update.
The Title 5 patch rolled out fixes, hinted at an Easter egg or secret - possibly Yeti related - and rolled out the new Tier 1 Mode.
The Tier 1 Mode wasn't addressed in the patch, but now that it's been out in the wild for a good few hours, we have a better idea of what it's all about.
Tier 1 Mode is a new difficulty level that you can activate once you reach the level 30 level cap. You'll start off at tier 50 and work your way through to tier 1, earning tier points and rewards as you progress. The difficulty increases as you move through the tiers.
The exact details are still being figured out over on Reddit, but rewards are cosmetic for the most part.
You can use tier points to upgrade weapon damage but this doesn't carry over to the base game - it's exclusively for Tier 1 Mode.
It looks like Ubisoft are either leaving players to discover the details themselves, or haven't gotten around to releasing an update on it. Either way, it seems a good way to keep people engaged with the content for now.
Have you given the new mode a whirl? Let us know what you think about it in the comments.