Ghost Recon Breakpoint second raid cancelled, immersive mode coming March 24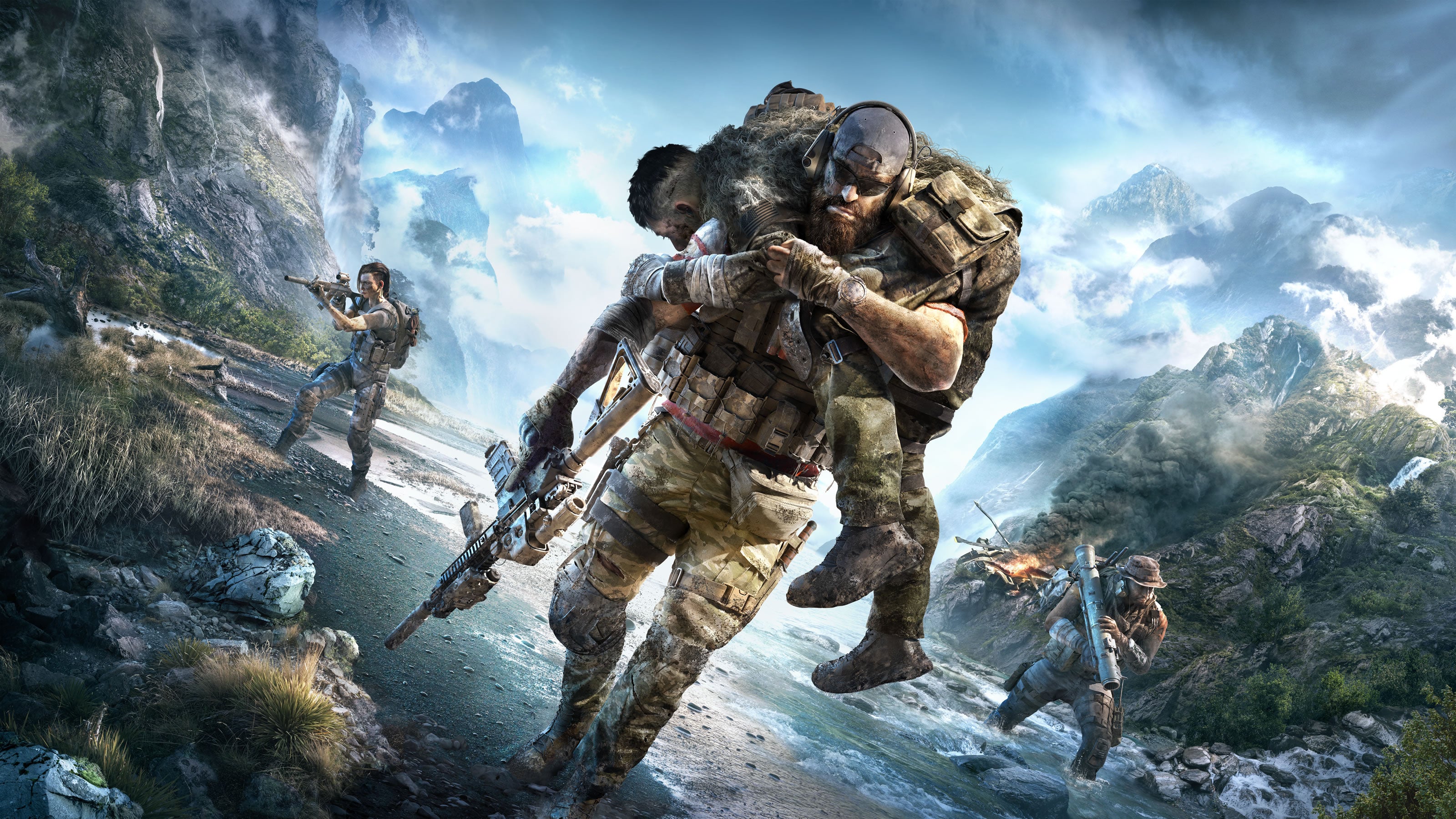 Ghost Recon Breakpoint's immersive mode has been renamed to the Ghost Experience, and it's coming later this month.
As promised, Ghost Recon Breakpoint developer Ubisoft detailed the game's immersive mode in a new post. It brings a complete overhaul to many of the game's mechanics, and has been renamed to the Ghost Experience.
Unfortunately, as the result of this shift in focus, the developer elected to cancel the game's second raid. Not much about that raid had been revealed, but it was planned for release at some point this year. The good news is that the Ghost Experience goes live with title update 2.0.0 on March 24.
The Ghost Experience is essentially a set of pre-made difficulty options that remove gear levels, add limitations on stamina and health regen, and allow players to equip any weapon they find regardless of level. It's essentially the Wildlands experience in Breakpoint.
The even better news is that all the different parameters can be tweaked by players for a more custom experience. So you can, for instance, opt for a realistic damage model while keeping other mechanics arcady. All of these options are tweaked on the client side, and affect only your game.
This also means that every player in the party can have their own settings and still be able to play with the rest of the group. Unfortunately, Breakpoint will still continue to require a constant internet connection. While you won't see any players at the main hub town (unless they're in your party), you will still need to be connected to the server.
The developer will, however, turn off the matchmaking service for players with unstable internet connections, which should improve their connectivity significantly.
Here's exactly what the Ghost Experience does and the difficulty settings you can tweak further:
No gear level: customise and keep the same weapon throughout your whole adventure. Quality tiers and item levels are disabled.
Realistic looting: loot your enemies' weapon category and switch them realistically. Gear is found from missions, rewards, and crates.
Primary weapon quantity: choose to carry one or two primary weapons. This was pre-released with TU 1.1.0, but will be fully realised with the Ghost Experience.
Ammo loss on reload: remaining ammunition is lost when you change magazines.
Stamina level: adjust how much stamina you consume.
Bandage quantity: limit the number of bandages your Ghost can carry.
Risk of injury: choose the frequency of the injured status when wounded by enemy bullets.
Health regen: choose to limit, remove or increase your health regeneration.
New HUD settings: fine-tune your preferred HUD with new settings, mini-map minimal, loot notification minimal, and 3D loot minimal.
Private mode: encounter only story characters and your direct co-op teammates in Erewhon.
Access to Maria's shop: keep access to Maria's Shop in bivouacs or limit it to Erewhon only.
Alongside the Ghost Experience, update 2.0.0 will also bring the delayed Engineer class, as well as the full second episode of the game's narrative, dubbed Deep State. Ubisoft touched on some of the other ongoing projects based on player feedback, and you can see the full list on Reddit.