Ghost of Tsushima patch out today - here's all the combat changes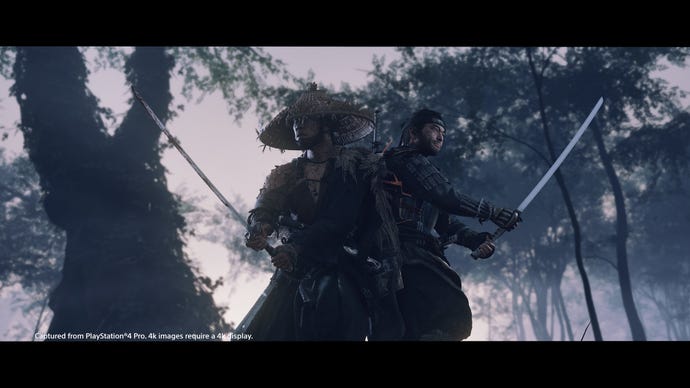 A new Ghost of Tsushima patch is out today, introducing a variety of changes to how combat works in Sucker Punch's latest.

The patch notes were shared on the official Sucker Punch blog. The first change listed is a brand new difficulty mode, Lethal, which makes both enemies and Jin more deadly. It also makes enemies more aggressive and Jin easier to detect, meaning that it begets a lot more head-to-head combat than other difficulties, rendering the entire Ghost skill tree far less effective.
So, if you want to fight to the code upheld by your uncle, Lord Shimura, then Lethal difficulty could be for you.
Sucker Punch also introduced a new difficulty setting at the other end of the spectrum. With optional lower intensity combat, windows for time-specific actions like parrying and dodging have been expanded. On top of that, enemies take longer to detect you in stealth, and previously unblockable attacks can be deflected by holding L1.
You'll also be safe while healing with Resolve, as enemies will no longer attack you during that animation.
Lastly, the new Ghost of Tsushima patch introduces a range of text changes. Subtitles, mission objectives, and interact prompts can now have their size increased by 150%, making them easier to read. Text can now also be changed to yellow, blue, red, and green in addition to the standard white, which is designed to make the game more accessible for colourblind people.
On top of that, there's an option to turn off speaker names in subtitled sections, meaning that not all dialogue will be prefaced with who is talking at any given time.
If you haven't played Ghost of Tsushima yet, be sure to check out our review. Kirk reckoned it was "a gorgeous world stuffed with repetitive filler," and I'm inclined to agree.
Also: I am fully convinced that the Ghost of Tsushima horse is Roach's brother.