Get your hands on the new Xbox Pro Charging Stand in the colour of your choosing
The new Controller Gear Xbox Pro Charging Stand hits the Microsoft store.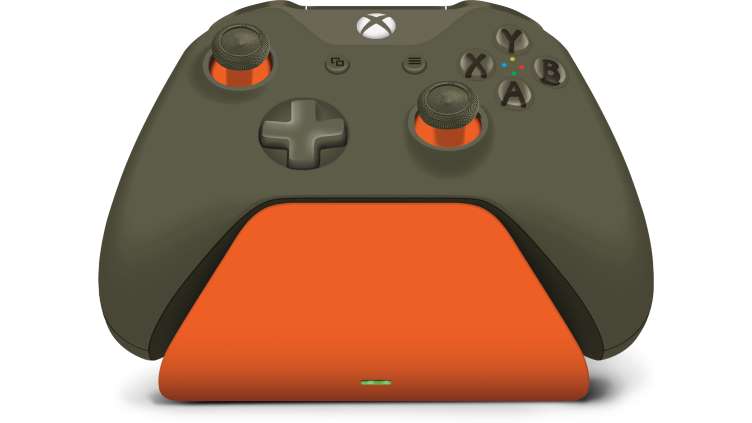 Xbox Designer Lab was announced at E3 last year, letting you customise your controller with an array of colours.
Well now you can pick yourself up a charging stand to match.
The Xbox Pro controller charging stand popped up over on the Microsoft store last week, and it's available in six colours for now. Choose from Abyss Black, Military Green, Robot White, Photon Blue, Oxide Red, and Zest Orange.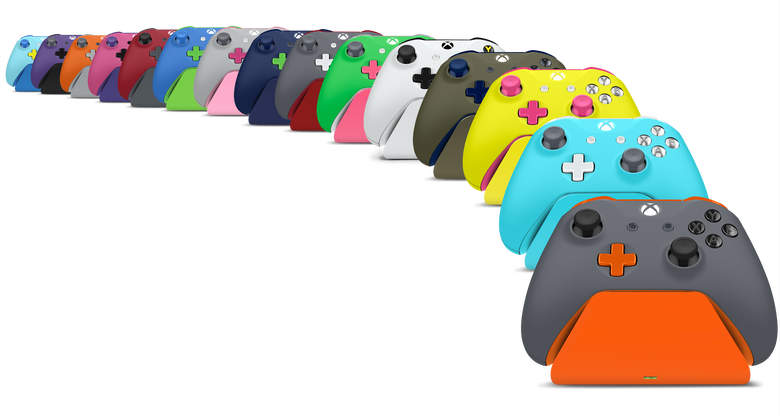 There will be a total of 15 colour available on June 15.
The bundle includes a rechargeable 2.4 volt battery and 6-foot charging cable. It takes two hours to full charge your controller.
A magnetic contact system ensures a snug fit for your controller and when you pop it onto the stand, the front LED flashes three times and turns orange to let you know it's doing its thing. It changes to green once the controller's fully charged.
If you want something that looks less like a boiled sweet and more like it means business, you can hold out until July 14 to get your hands on the Recon Tech Xbox Pro charging stand colourway.
The charging stand is priced at $39.99