Get the first two Tomb Raider games on Android in latest Humble Bundle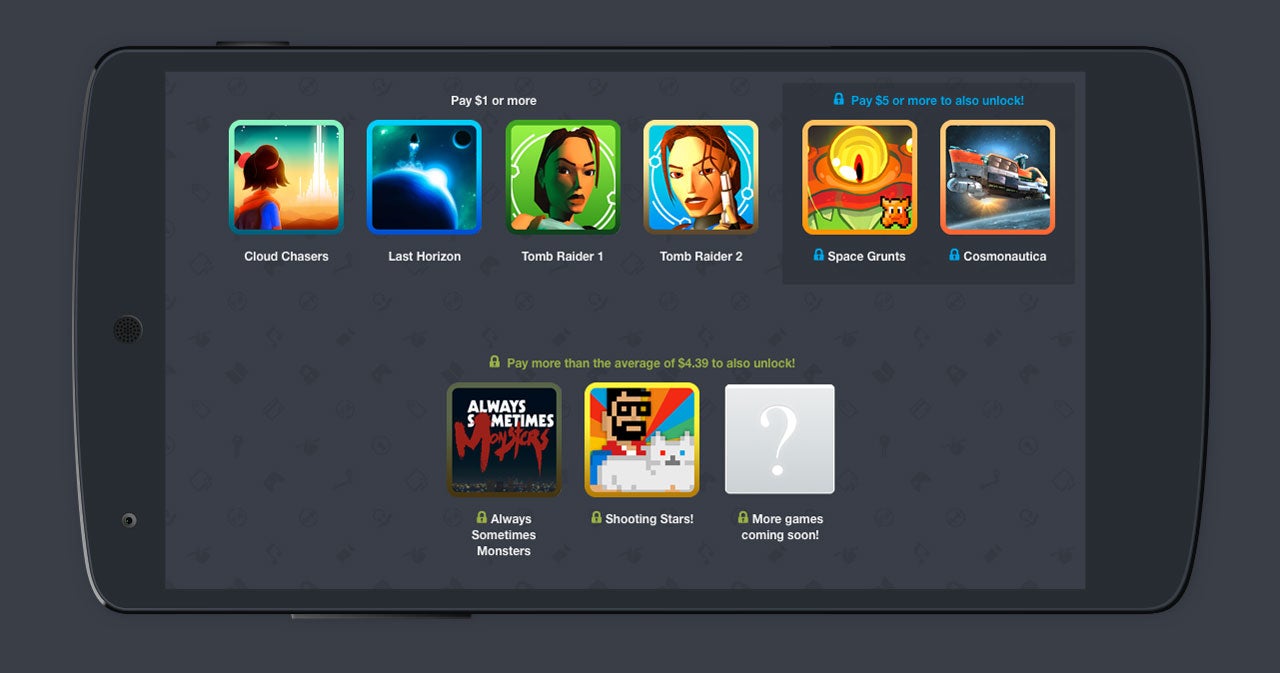 Humble Bundle is back with another mobile offering, although you'll probably want something other than touch controls for some of these.
The latest Humble Bundle gathers together a stack of Android games, although I'm not super comfortable calling it a mobile affair as you'll almost certainly want a peripheral.
This week's offer is pay what you want over $1 for Cloud Chasers, Last Horizon and Tomb Raider 1 & 2 - that's both full, original Core games with the expansions released for PC.
Those last two are kind of the heart of the bundle, so let's talk about them a bit more. Judging by reviews on Google Play it seems there is some sort of nightmarish touch control scheme, and controller support beyond the officially supported MOGA Ace Power and Logitech PowerShell seems to be pretty hit and miss.
An important caveat, but here's another one: if you came to gaming after the introduction of dual analogue sticks, these early Tomb Raider games are going to be a hellscape for you regardless. Three inputs to mantle a ledge? Sure, why not? (I love these games but gosh.)
Anyway, beat the average price ($4.37 at time of writing) and you'll also receive Always Sometimes Monsters and Shooting Stars. The premium $5 tier adds Space Grunts and Cosmonautica.
All games are available DRM-free, and there are some soundtracks included. As ever, you choose how your payment is split between developers, organisers and charity. The Electronic Frontier Foundation and Child's Play are this week's official beneficiaries, but you can also name a fund of your choice through the Paypal Giving Fund.
Well? Go take advantage.