Get Pokémon Let's Go Eevee for only $30 right now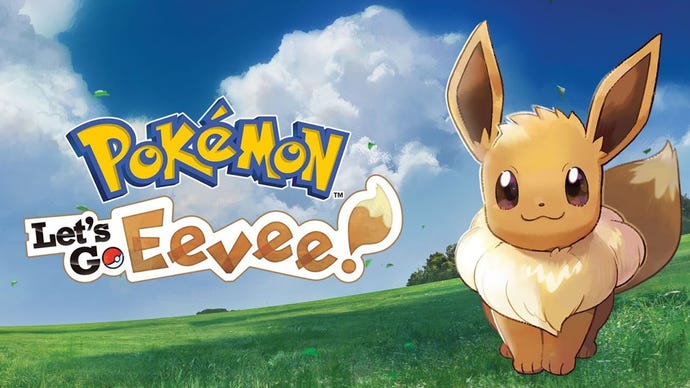 Looking for something to spend your hard-earned cash on? Amazon's Prime Day has you covered with all sorts of deals to help you fill in your game collection while saving a few bucks. There are all sorts of deals that stand out for Nintendo's Switch console, but you can't pass up half off a title in the beloved Pokémon series!
more
Amazon is currently offering Pokémon: Let's Go Eevee for $29.99, half off from the typical asking price of $59.99. It's important to note, though, that this offer does not extend to Pokémon: Let's Go Pikachu... but Eevee is clearly the better Pokémon anyway. If you're excited for Pokémon Sword and Shield and need another Pokémon title to keep you busy until its release, the Pokémon: Let's Go Eevee Prime Day deal will be right up your alley.
If Pokémon isn't really your cup of tea, maybe handheld Diablo is? Amazon is offering the Diablo 3 Eternal Collection for $39.99, allowing you to crawl dungeons at home and on the go. Diablo seems like a perfect fit for the Switch, so if you're interested and haven't grabbed the title yet, now is your chance!
But what if you're out of memory on your Switch, which is preventing you from buying and downloading new titles? Amazon has you covered there as well, with a variety of SD cards on sale. You'll need to look for a Micro SD card and this SanDisk 400GB Micro SD Card for $44.99 is sure to give you a ton of storage in your Switch.
If you need some new Joy-Cons, there are also some deals on the miniature controllers. You can pick up the Grey Joy-Con set for $66.99, saving you a few dollars on some new controllers for the versatile console. If you want a splash of color instead, the Neon Red/Blue Joy-Con set is $69.99 and the Neon Pink/Green Joy-Con set is $69.99 as well.
Looking for more great deals? We have a Prime Day gaming deals page chock-full of gaming deals to look through. The page is constantly being updated with new deals, so be sure to check back regularly.