Get Gears and Star Wars Xbox One X bundles for £299/$299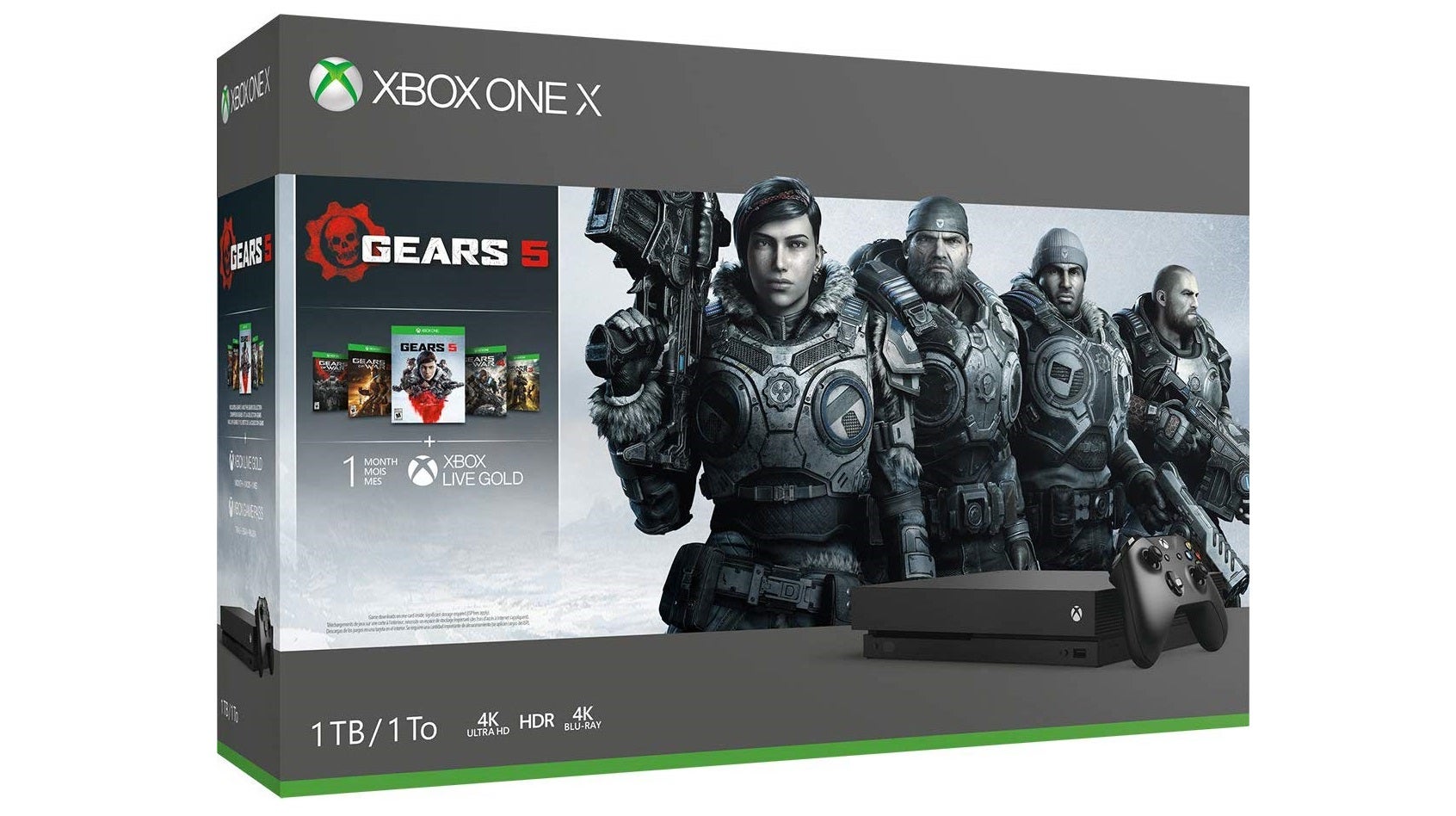 Have the full specs of Xbox Series X whet your appetite for the next console generation? You might also want to make a saving on this current generation's most powerful hardware.
Right now, there's a few remaining Xbox One X bundles on sale for £299 in the UK and $299 in the US, about the same low price you would have found during Black Friday. These are incidentally the Star Wars Jedi: Fallen Order and Gears 5 (which also comes with downloads for the four previous instalments) bundles released alongside their launches last year, so it looks like this is a last chance to grab these as retailers clear stock.
Amazon UK also had the Gears 5 and Star Wars bundles for £299, but just before this post went live, the prices incidentally made a small jump by about £10, while there's only two of the Gears 5 bundle left in stock.
We have noted that for Target, this price ends on Tuesday. In any case, these are boxed bundles dating from the game's launch last year. So it's fair to say if you want this edition, this is your last chance to snap it up at a decent price.
Of course, with Xbox Series X due later this year, there's a good chance we'll see further reductions for Xbox one X. That said, Microsoft also has to contend with the disruptions caused by the coronavirus pandemic, which has already delayed the TurboGrafx-16 mini. According to the report from market research analyst DFC Intelligence (via VGC ), it's likely that both Xbox Series X and PS5 will be delayed outside their holiday 2020 launch window or could face stock shortage and higher prices.
Considering that Microsoft doesn't plan to have Xbox Series X exclusive games for at least a year, it might not be such a bad idea to invest in the most powerful hardware you can right now while it's affordable. Then by the time you upgrade, everything you own should also be backwards compatible.
If you're after more Xbox offers, why not follow Jelly Deals. We've got our picks for the best Xbox One external hard drive, a look at where you can find the best Xbox Game Pass Ultimate deals and everything you need to know if you're considering an Xbox Series X pre-order.